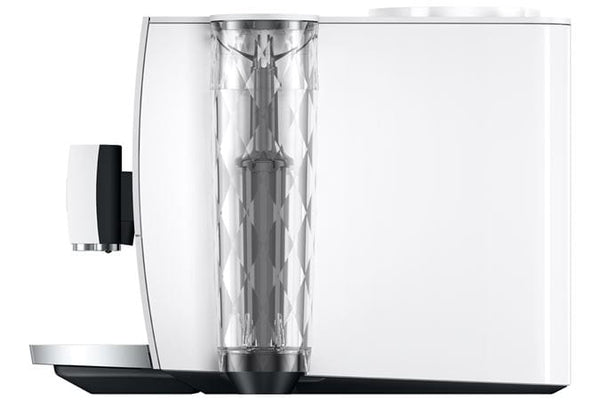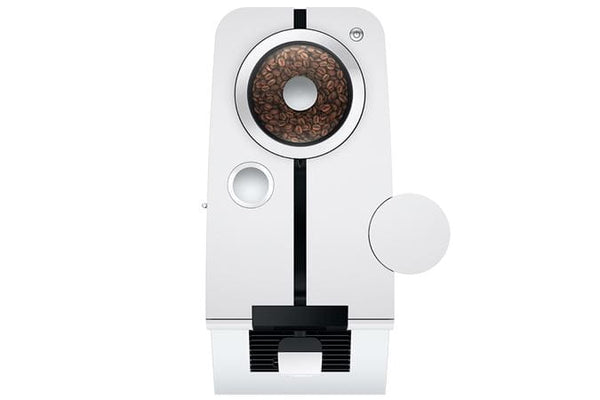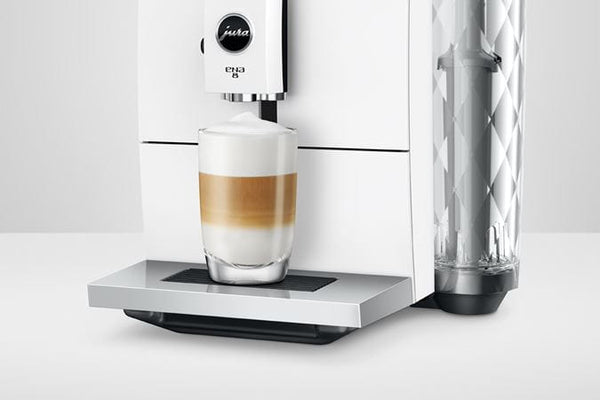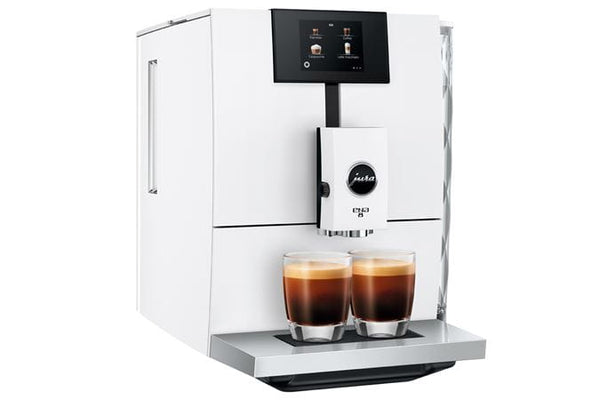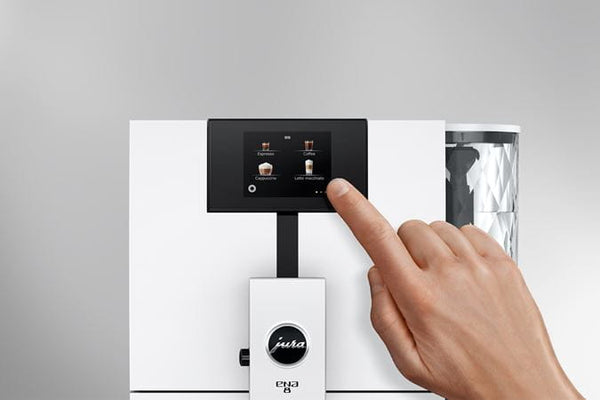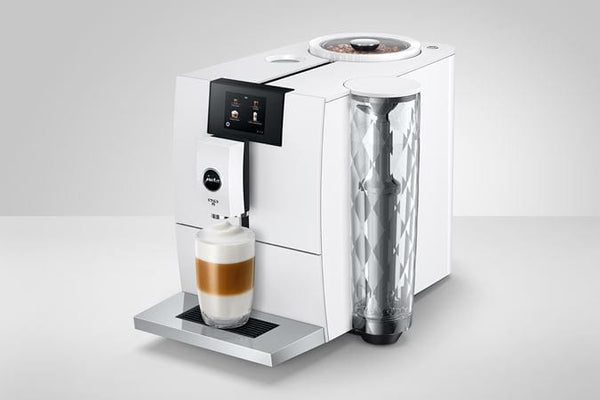 Jura® - ENA 8 Automatic Coffee Machine
JURA ENA 8 Automatic Coffee Machine. Are you looking for the perfect coffee experience without needing a lot of space? The compact ENA 8 comes with high-end technologies like the Professional Aroma Grinder and fine foam technology to create the very finest coffee – and now, with the two cup function, it can even make two cups at the same time. With its clean lines and stylish accents, it's an elegant piece of design in a small format.
Premium technology
The Professional Aroma Grinder achieves a more even grind, enhancing the aroma of the coffee by 12.2%, while the innovative fine foam technology creates beautifully light milk foam for trend specialties made with milk. Thanks to the two cup function, the ENA 8 can now also prepare two black coffee specialties at the same time. The ingenious milk system cleaning function guarantees TÜV-certified hygiene, which contributes to consistently perfect results. 

Simply enjoy
With the easy-to-use touchscreen display and intuitive operation, you have 15 specialties at your fingertips. The milk system cleaning function can be started at the touch of a button, ensuring TÜV-certified hygiene at all times. You can also operate your coffee machine conveniently from your smartphone, because thanks to WiFi technology the ENA 8 is also compatible with J.O.E.®.
Big design, small format
Measuring just 10.7 × 12.7 × 17.5 in, our smallest coffee machine fits in anywhere – without compromising on performance. Although it comes in a compact format, the ENA 8 embodies JURA's unique quality in terms of both coffee and design. The minimalist design with clean lines, high-quality materials and elegant accents, such as the chrome-plated cup tray and the crystal-clear diamond-look water tank, is perfect for those who appreciate both good taste and good coffee.
Available in Nordic White, Metropolitan Black, Sunset Red and Massive Aluminum