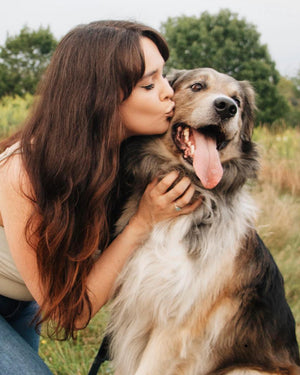 MEET THE TEAM
My name is Rachele Stiles & that's our offical greeter Booter Stiles. I've been in the coffee business for almost a decade now and I've come to learn that everyone has their own unique individual style, so I wanted to create a store that represented all caffeine styles. We carry every style of coffee from single serve pods, whole bean, espresso and even offer a huge selection of tea! Coffee Stiles is a big caffeine candy store with indulgent beverages like cappuccinos, lattes, hot chocolates, and with a selection of hot ciders available we can fit any mood you're in!
So glad I found this place. Excellent source for coffee beans & favoured syrups. Absolutely love their "Espresso Yourself" blend, phenomenal espresso.
This is top tier gem in Guelph.
Adrian
Coffee Stiles has some of the ABSOLUTE best coffee I've EVER HAD! If I could rate this store and the people who run it higher (including the dog!) believe me I would!!
Erika
Amazing coffee selection, the owner (and their dog) are both fantastic! I purchased some Chocolate Truffle beans (at the owner's recommendation) and LOVE THEM - already 3/4 of the way through the bag!

Nick
Map
221 Woodlawn Road West
Guelph Ontario
(226) 706 8844
coffee.stiles@gmail.com
Monday - Friday 10 to 6pm
Saturday 9:30 to 5pm
Sunday 11 to 4pm