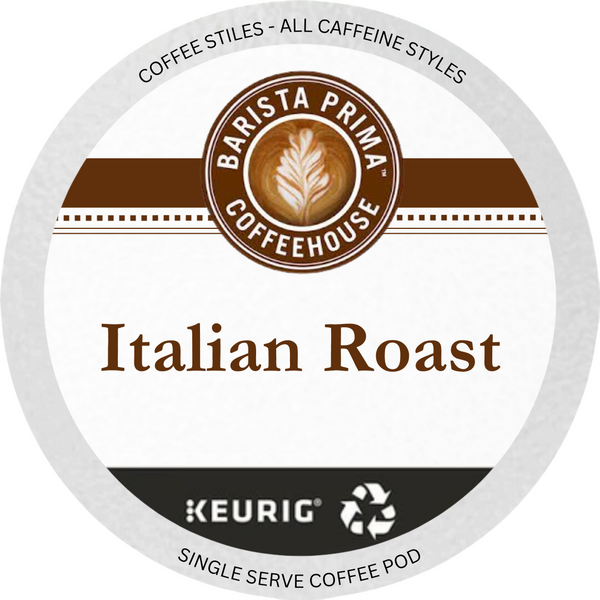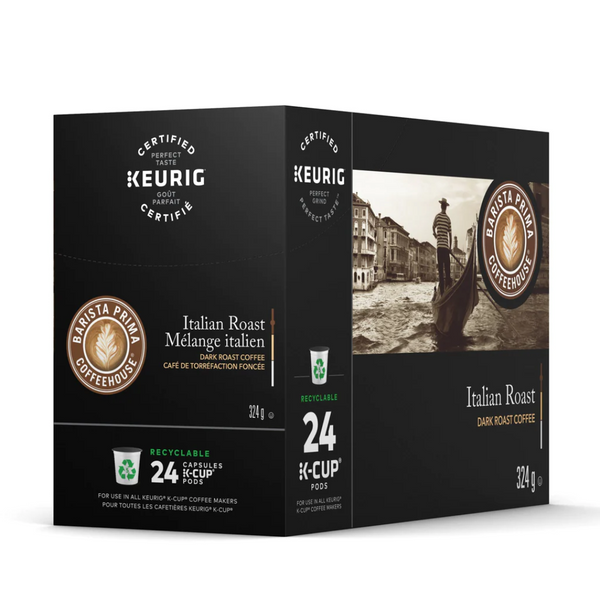 Barista Prima - Italian Roast 24 Pack
A deep, dark-roasted delight, done right. This rich, heavy-bodied cup with its ripe fruit and berry notes epitomizes the time-honored Italian tradition of dark-roasted coffeehouse brews. Bold yet ideally balanced, with a subtle hint of smokiness and a sweet, clean finish, our Italian Roast is a hearty and flavorful testament to the art of dark roasting.
Dark Roast Coffee
24 Single Serve Capsules Per Box.
Ingredients: Arabica Beans.
Keurig® 2.0 compatible
"Keurig"® & "K-Cup"® are registered trademarks of Keurig Incorporated. Coffee Stiles is neither affiliated with, nor approved by, Keurig Incorporated.