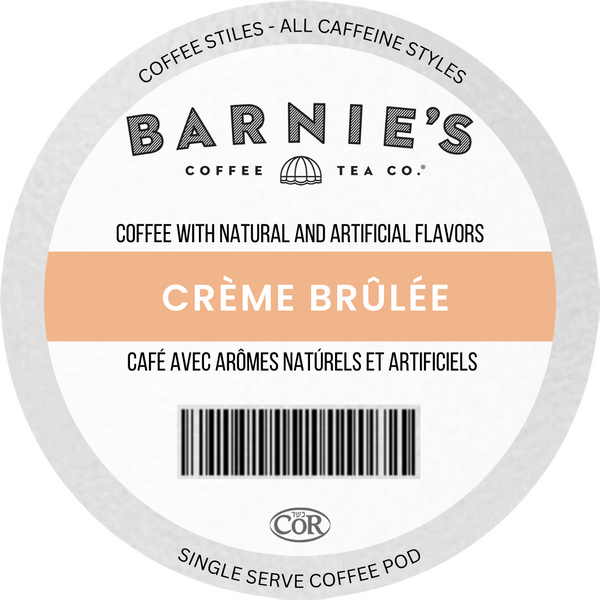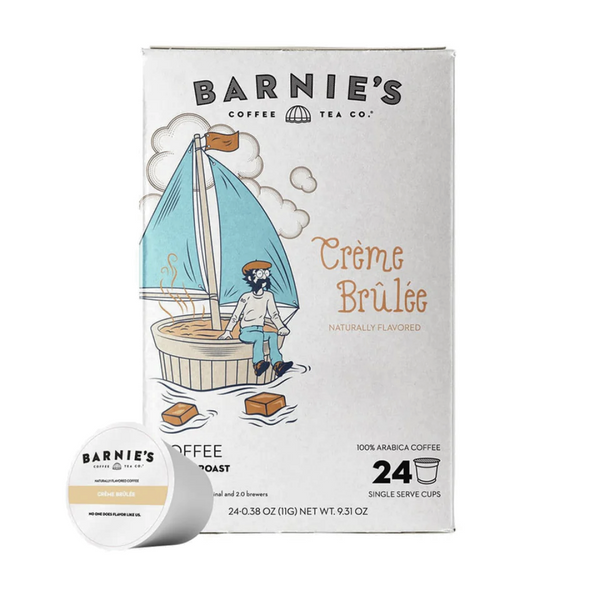 Barnie's - Crème Brûlée 24 Pack
Built on the foundation of Barnie's Blend, flavours of cream and caramel create a coffee as luscious as it's namesake, reminiscent of the classic dessert. Sweet, creamy and buttery.
Flavoured Light Roast Coffee
24 Single Serve Capsules Per Box.
Ingredients: Natural and Artificial Flavours, Arabica Beans.
Keurig® 2.0 compatible
"Keurig"® & "K-Cup"® are registered trademarks of Keurig Incorporated. Coffee Stiles is neither affiliated with, nor approved by, Keurig Incorporated.