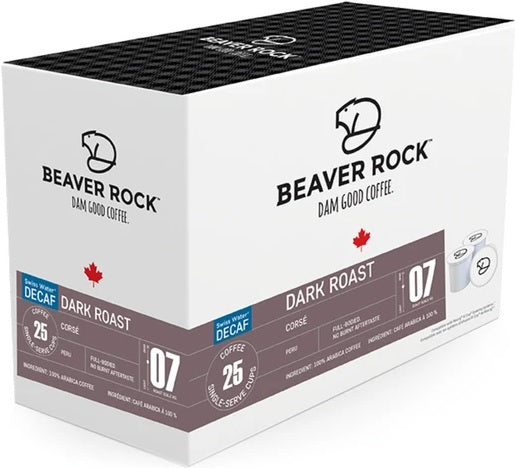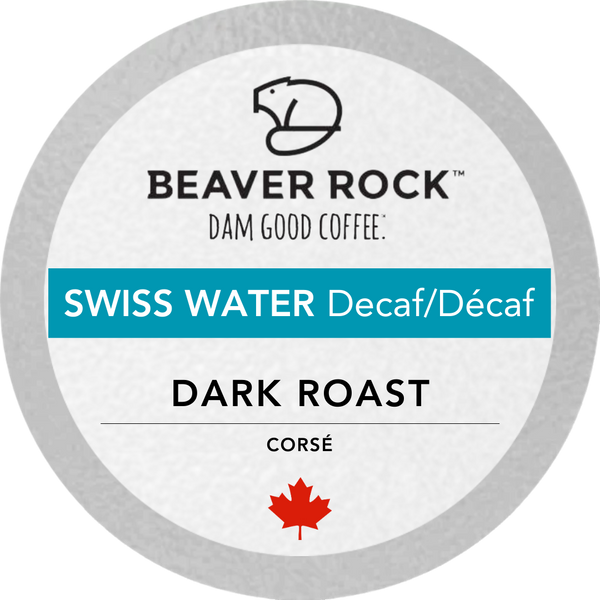 Beaver Rock - Dark Roast SWP Decaf 25 Pack
Beaver Rock's Decaf Dark Roast coffee has all the robust body of our traditional dark roast... without the caffeine. Enjoy!
Dark Roast Coffee Made with 100% Swiss Water® Process decaffeinated coffee beans.
Beaver Rock uses Swiss Water® Process decaffeinated Arabica green coffee beans because their decaffeination water process removes 99.9% of the caffeine using a gentle, chemical-free process that allows the true flavour and essence of the coffee bean to remain intact.
25 Single Serve Capsules Per Box.
Ingredients: Arabica Beans.
Beaver Rock Single-serve cups are made from 100% recyclable materials
Keurig® 2.0 compatible
"Keurig"® & "K-Cup"® are registered trademarks of Keurig Incorporated. Coffee Stiles is neither affiliated with, nor approved by, Keurig Incorporated.