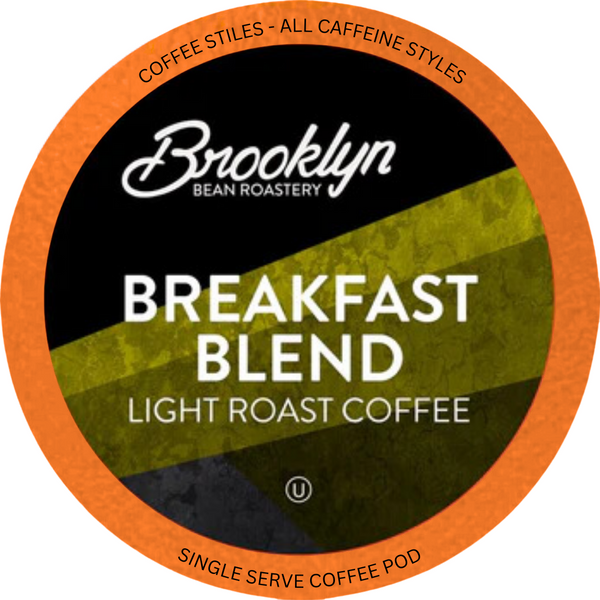 Brooklyn Bean - Breakfast Blend 40 Pack
The alarm won't stop, no matter how many times you hit the snooze button. The neighbors are noisy and the kids are in your face, but you can get through it all with a bright, vibrant cup of Breakfast Blend. It combines a rich texture and sweetness with lighter, more playful flavors to create a balanced cup. Reach for Breakfast Blend every morning--its lively, crisp flavor will ease you into the day, one sip at a time.
Light Roast Coffee
40 Single Serve Capsules Per Box.
Ingredients: Arabica Beans.
Keurig® 2.0 compatible
"Keurig"® & "K-Cup"® are registered trademarks of Keurig Incorporated. Coffee Stiles is neither affiliated with, nor approved by, Keurig Incorporated.