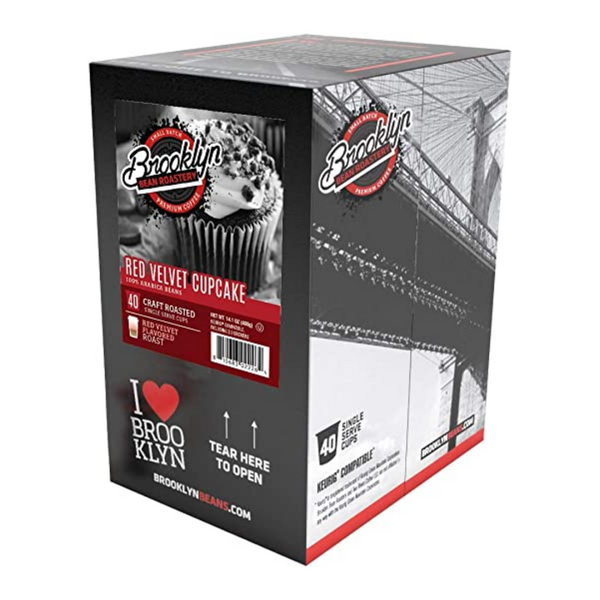 Brooklyn Bean - Red Velvet 40 Pack
It might be known as a southern thing, but red velvet actually got its start up north. No holiday treat will bring out a hearty "ho-ho-ho" quite like that sweet, slightly cocoa-y, cream cheese frosting covered deliciousness. Red Velvet Cupcake combines the luscious flavors of Red Velvet cake with the rich, nutty flavor of coffee.
Mild Roast Flavored Coffee
Seasonal: Winter
40 Single Serve Capsules Per Box.
Ingredients: Natural And Artificial Flavours, Arabica Beans.
Keurig® 2.0 compatible
"Keurig"® & "K-Cup"® are registered trademarks of Keurig Incorporated. Coffee Stiles is neither affiliated with, nor approved by, Keurig Incorporated.