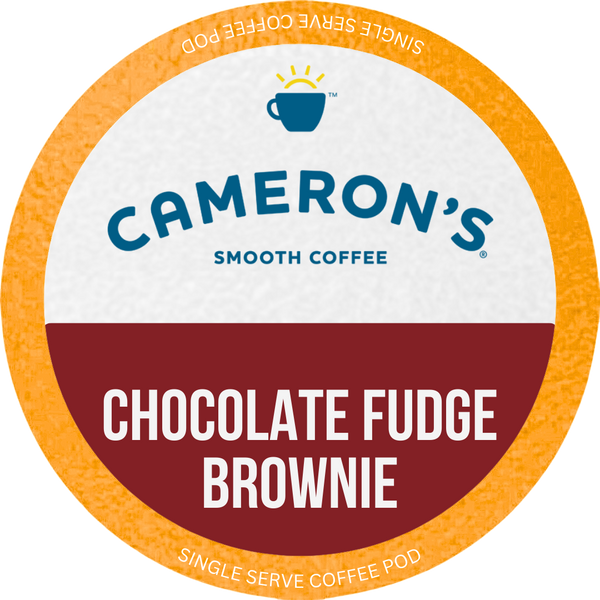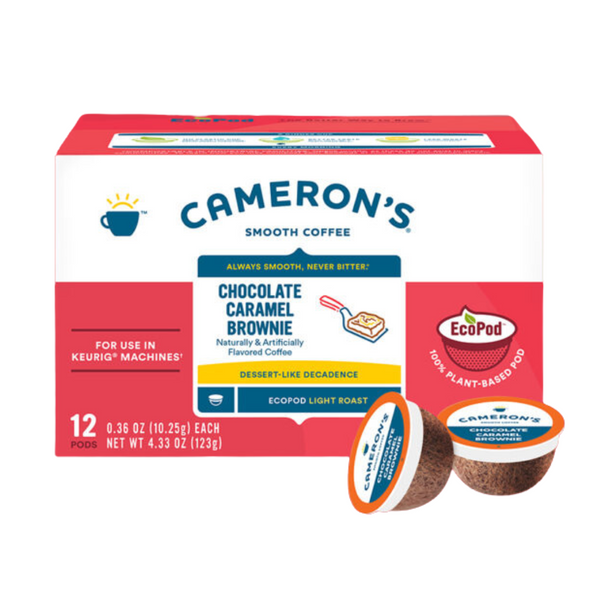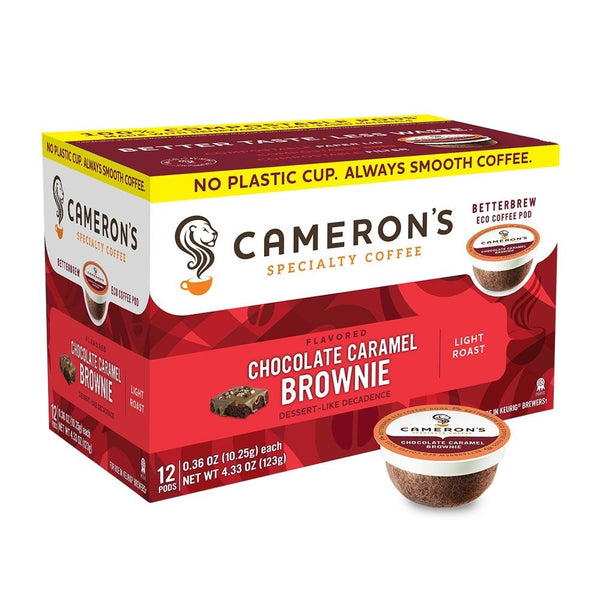 Cameron's - Chocolate Caramel Brownie 12 Pack
Sweet, creamy caramel draped over rich chocolate. Indulge in a bite of brownie in every cup.
Flavoured Light Roast Coffee
12 Single Serve Wrapped Pods Per Box.
Ingredients: Arabica Beans.
Cameron's has introduced single serve EcoPods that work in your Keurig® and use compostable, plant-based materials—like lidding made from paper and a compostable* ring made from corn, beets, and wood.
Keurig® 2.0 compatible
"Keurig"® & "K-Cup"® are registered trademarks of Keurig Incorporated. Coffee Stiles is neither affiliated with, nor approved by, Keurig Incorporated.