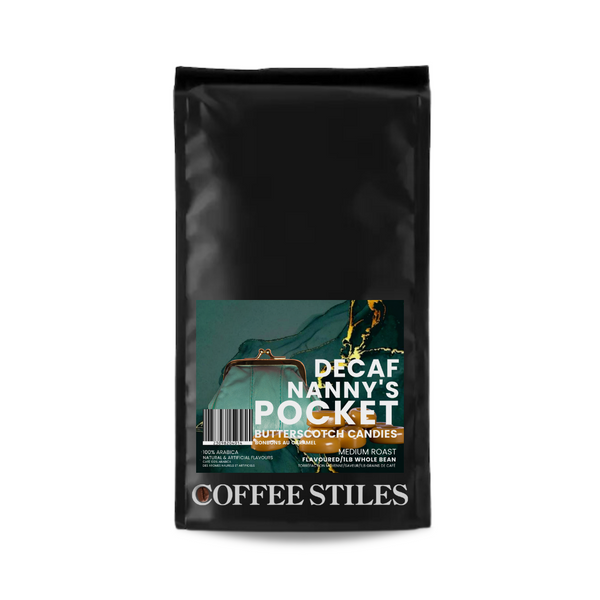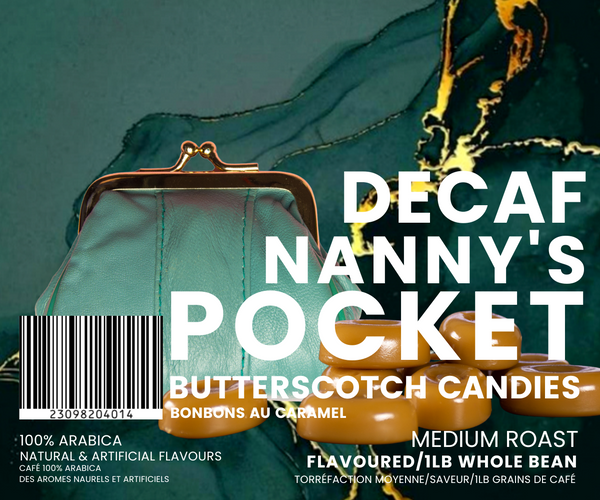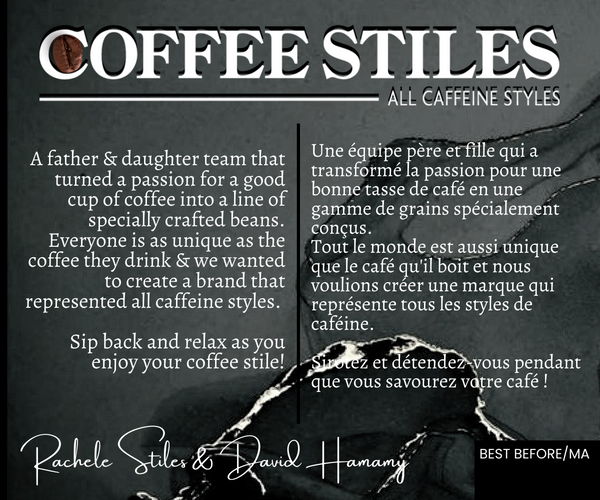 Coffee Stiles - Butterscotch Decaf (Nanny's Pocket) 1lb
We all remember Grandma having candies in her pockets & purse ready to hand out and my Nanny always was the one who loaded us with sweets! So I dedicated my Butterscotch candy coffee to start the Nanny Collection, which features all of her famous goodies!

Decaf Medium Roast Flavoured Coffee
16oz Bag
Ingredients: Arabica Beans, Natural and artificial flavours.