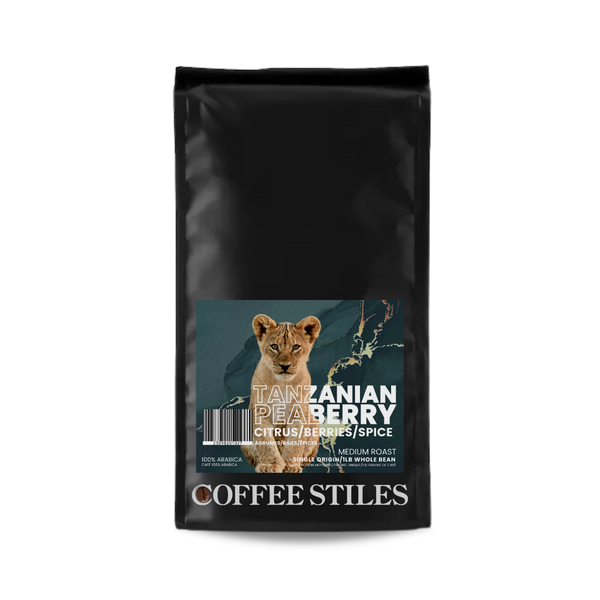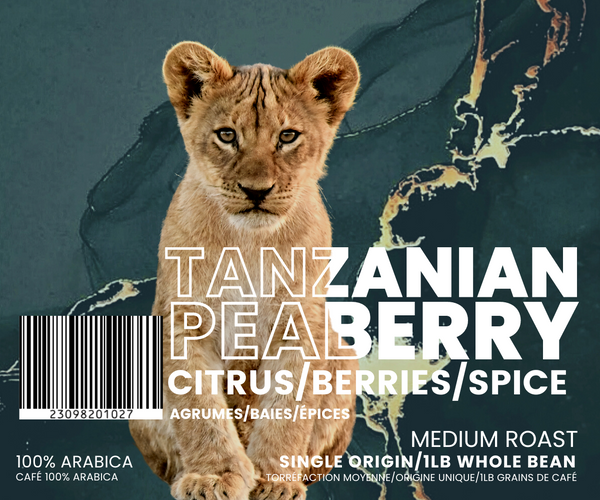 Coffee Stiles - Tanzanian Peaberry
Tanzania is known for spectacular Mount Kilimanjaro and exquisite coffee. This high grade gourmet Estate 100% Tanzanian Peaberry Coffee has a sweet and well rounded taste. The round shape of the Peaberry bean allows them to roast evenly and absorb the heat better resulting in mellow and fruity notes and a robust coffee that is extremely smooth to the palate, with a sweet berry like aroma and outstanding flavour! Perfect for every day or for those special occasions. Locally roasted in small batches for exceptional quality.
Single Origin Estate
Medium Roast Coffee
16oz Bag
Ingredients: Arabica Beans.