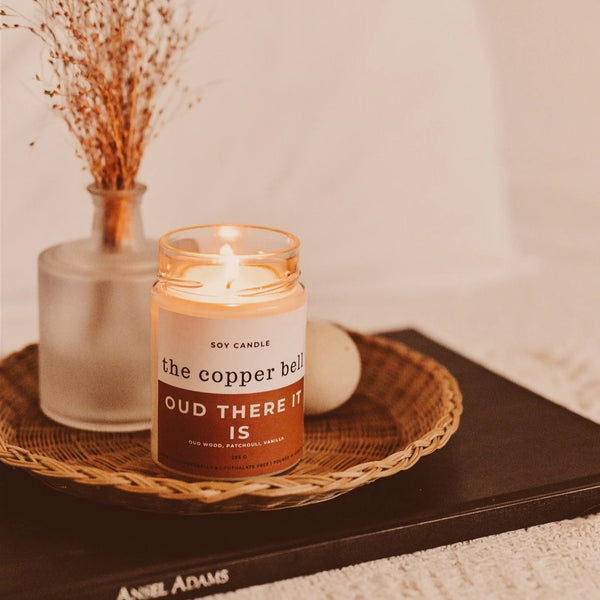 The Copper Bell - Oud There It Is
Oud There It Is. Oud wood, patchouli and vanilla candle. What is is oud wood? It's musky, earthy, and amazing. If you like sandalwood or other similar scents this is right up your alley. Paired with patchouli and vanilla it's the perfect blend of masculine and feminine scents.
All candles are made with 100% organic American soy wax. Made in reusable jars with a hemp wick and free from dyes, parabens, and phthalates. 
Disclaimer:
Burn all candles within sight and away from pets, children, or flammable objects. Never leave a candle unattended.
For safety reasons, always extinguish candles after 4 hours of burning.
Never move a lit candle, burn candles only on heat resistant surfaces.
Trim wicks before each burn and stop burning your candles when 1/4"-1/2" of wax remains.