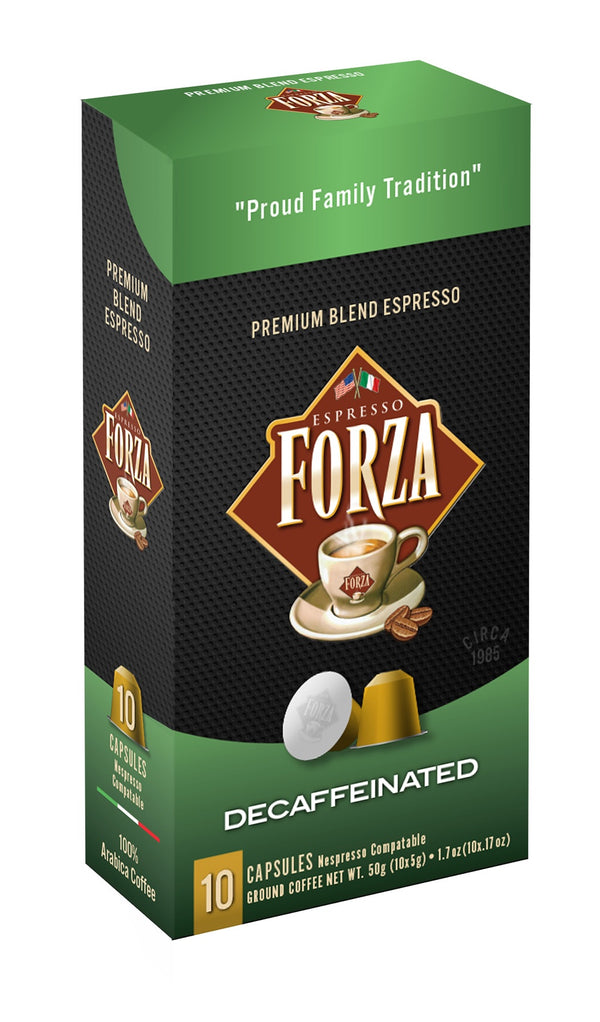 Forza - Decaf Espresso 10 Pack
Forza Decaffeinated Espresso begins with the finest blend of 100% Arabica beans. This southern Italian roast, creates a dense, caramel-like sweetness and a smooth, satisfying finish that gives you the aroma and essence of drinking espresso in a fine European coffee bar. If you are an espresso coffee lover, this is the espresso experience for those who enjoy convenience on the go.
Compatible for Nespresso Original Machines. Not Compatible for Nespresso Vertuo
10 Single Serve Capsules Per Box.
Made from premium Arabica beans sourced from different coffee growing regions all over the world.