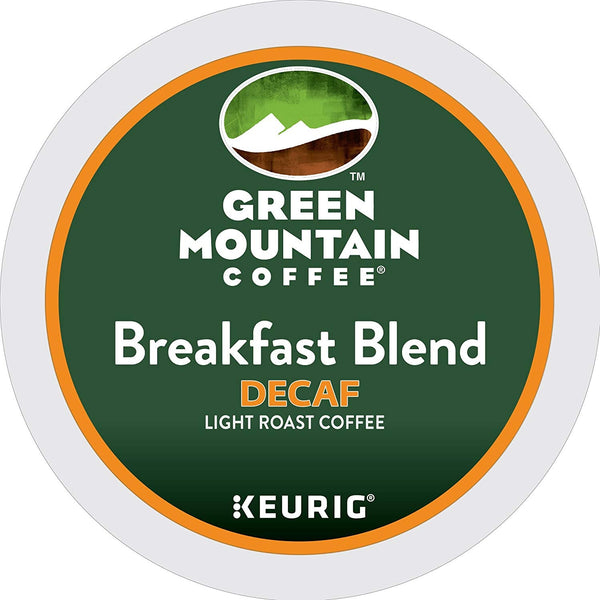 Green Mountain - Decaf Breakfast Blend 24 Pack
Breakfast Blend Decaf is a classic, lively, and vibrant New England breakfast cup. Breakfast Blend Decaf offers a snappy, crisp, and citrusy Central American coffee matched with the sweetness, body, and depth of an Indonesian bean. 'Great balance of vibrancy and sweetness. The right body brings harmony to sparkling acidity and toasted nut tones.' A great tasting cup of coffee can give you a whole new perspective. It's a moment to pause, reflect, and re-prioritize.
24 Single Serve Capsules Per Box. 
Ingredients: Arabica Beans.
*Special Order Imported Item Subject to Availability.
Keurig® 2.0 compatible
"Keurig"® & "K-Cup"® are registered trademarks of Keurig Incorporated. Coffee Stiles is neither affiliated with, nor approved by, Keurig Incorporated.