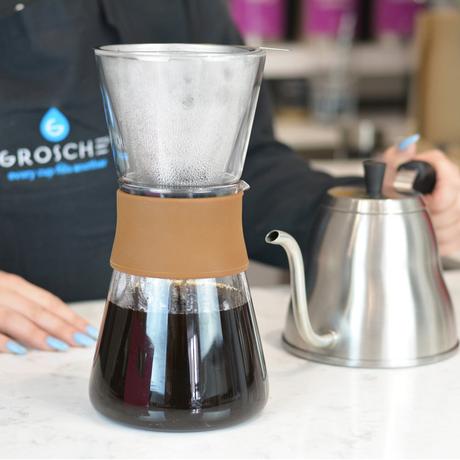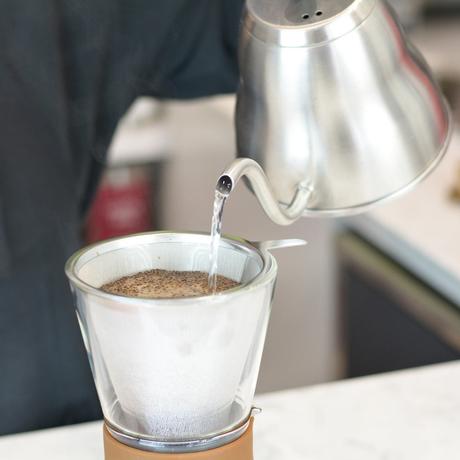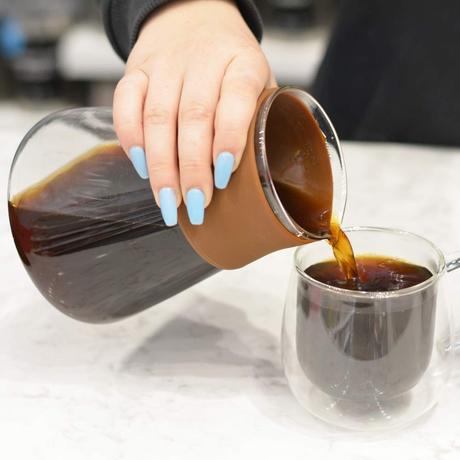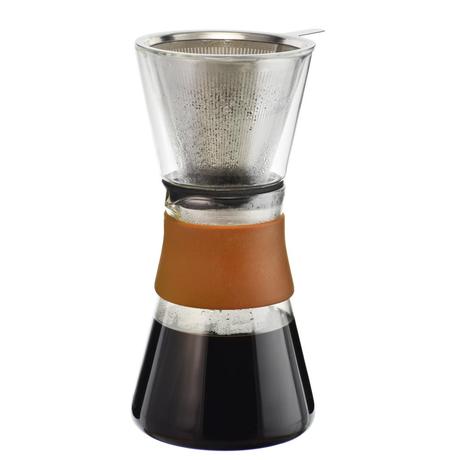 Grosche - Amsterdam Pour Over
Pour Over coffee maker to brew the best cup of coffee at home
The AMSTERDAM is our newest and possibly the best pour over coffee maker for personal home use. With a double walled glass top, a double layer filter, and a handsome carafe with a soft grip its design is unique and it's an easy to use coffee maker.
Brew at the perfect temperature with double walled glass
The top brew part of the coffee maker is made from double walled glass, which retains the heat of the brewing water. Since water at the right temperature ensures that you get a full extraction of flavor from your coffee and get the perfect tasting cup every time.
Inspired by Amsterdam Coffee Shops
We've been told this is the perfect pour over coffee maker we have designed so far. We like all our designs, but perhaps its the design inspiration from the coffee shops in Amsterdam that has given us this unique design that people love so much. Its also a special design in that its a unique two part coffee brewer with a top that detaches from the carafe. Is it the perfect pour over coffee maker? Well, who are we to argue, we love it too!
Double Layer stainless steel coffee filter
The AMSTERDAM has a double layer permanent stainless steel coffee filter that is made from 18-8 stainless steel. So it filters your coffee perfectly, and all without ever needing a paper filter. This way you do not lose any of the essential oils from the coffee beans and no papery taste will transfer to your coffee!
Features
Double Walled glass top brew chamber ensures that you brew at the perfect temperature and get maximum flavor extraction from your coffee
Ultra-fine stainless steel double layer stainless steel filter ensures that your coffee is smooth as silk every time
Does not trap natural coffee oils, giving full bodied coffee flavour and smoothness
Handmade and heatproof borosilicate glass beaker, double walled glass top, and non-slip rubber grip
Dishwasher-safe but hand washing recommended for prolonging the AMSTERDAM's life
Capacity of 850 ml / 28.7 fl .oz., makes 2-3 large cups of coffee