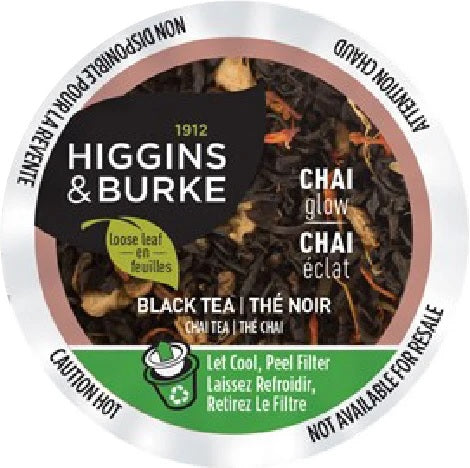 Higgins & Burke - Chai Glow 24 Pack
Lay back, light a candle and indulge in a new book over a hot cup of our Chai Glow Tea. It's brimming with the warm, exotic flavours of Masala Chai, cinnamon, cardamom and ginger, and spreads a feeling of warmth over the entire body.
Black Tea
Kosher Certified
24 Single Serve Capsules Per Box.
Ingredients: Black tea, Cinnamon, Cardamom, Ginger, Nutmeg, Black Pepper, Clove, Star Anise and Natural Flavours.
Keurig® 2.0 compatible
"Keurig"® & "K-Cup"® are registered trademarks of Keurig Incorporated. Coffee Stiles is neither affiliated with, nor approved by, Keurig Incorporated.