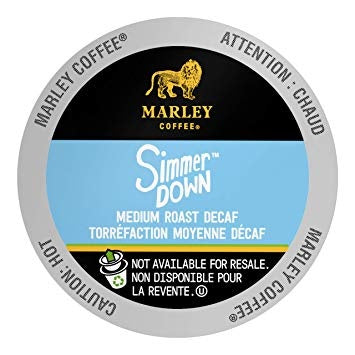 Marley Coffee - Simmer Down SWP Decaf 24 Pack
Balanced with hints of Cocoa. For a mellow mood, ease into the day, or night, with subtle undertones of cocoa and sweet spices. The smooth character of this natural SWISS WATER®Process decaf helps you Simmer Down.
Medium Decaf Roast Coffee
24 Single Serve Capsules Per Box.
Ingredients: Arabica Beans.
Keurig® 2.0 compatible
"Keurig"® & "K-Cup"® are registered trademarks of Keurig Incorporated. Coffee Stiles is neither affiliated with, nor approved by, Keurig Incorporated.