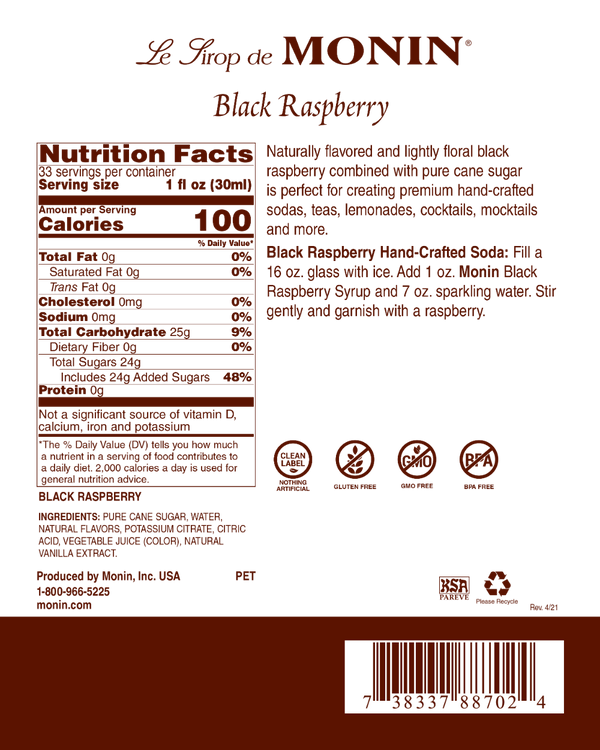 Monin® - Black Raspberry Syrup 1L
Picked from prickly brambles for just three weeks a year, black raspberries are treasured for their unique, juicy flavour. Mix the sweet, lightly vanilla and floral taste of our Black Raspberry Syrup into hand-crafted sodas, iced teas, lemonades, cocktails and more.
Add A Blast Of Berry
Monin Black Raspberry Syrup blends sweet and tart into cocktails, mocktails, sodas, iced teas and lemonades.
Ingredient and nutritional information are updated continually and online information may differ from the actual product received. Although Monin strives to keep everything as up-to-date as possible, always check the physical label to verify nutritional information for the actual product you have received.