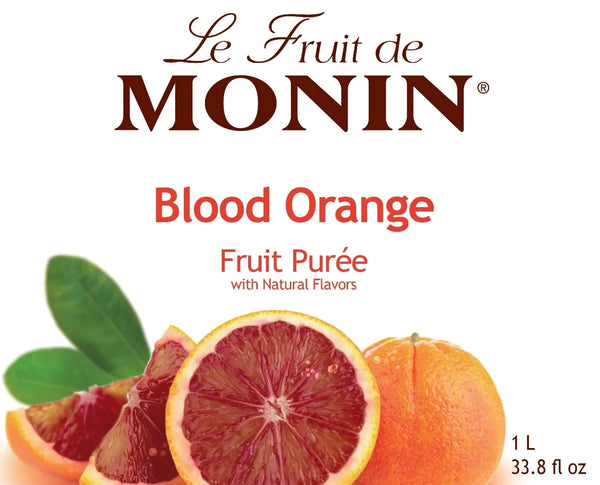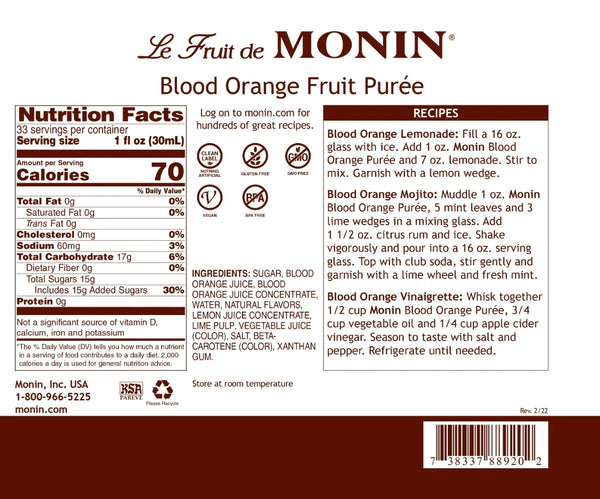 Monin® - Blood Orange Fruit Puree 1L
It's what's on the inside that counts. That's why inside every bottle of Monin Blood Orange Fruit Purée you'll find the same unique, distinct flavour and signature bright red colour that you discover when cutting into a freshly-ripened blood orange. Just a splash will fill lemonades, hand-crafted sodas, margaritas and more with tart, juicy citrus flavour. 
Peel Back Flavour
Monin Blood Orange Fruit Purée adds authentic citrus taste and aroma with bold colour to lemonades, cocktails, mocktails and culinary creations, for the perfect balance of sweet and tart.
Ingredient and nutritional information are updated continually and online information may differ from the actual product received. Although Monin strives to keep everything as up-to-date as possible, always check the physical label to verify nutritional information for the actual product you have received.