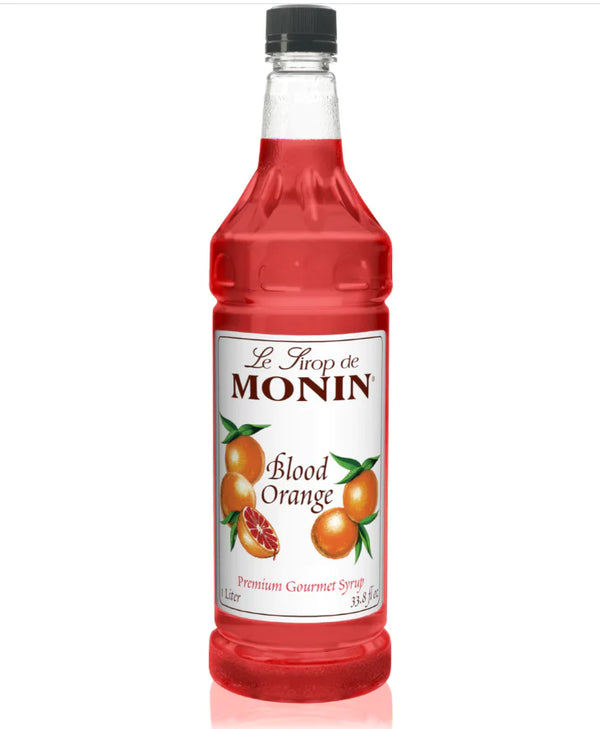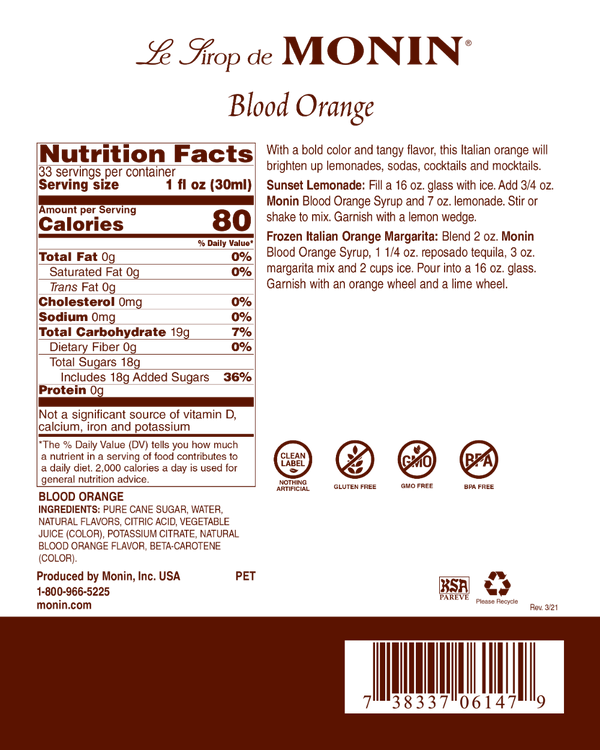 Monin® - Blood Orange Syrup 1L
The unique, ruby red colour and berry citrus flavour of the blood orange makes it a bold, appealing choice that takes exotic drink recipes to the next level. Mix our Blood Orange Syrup into beverages and let it sweet and somewhat bitter flavour make a statement.
Bitter, Bolder Beverages
Monin Blood Orange Syrup adds fresh flavour and a pop of bright colour to cocktails, mocktails and lemonades.
Ingredient and nutritional information are updated continually and online information may differ from the actual product received. Although Monin strives to keep everything as up-to-date as possible, always check the physical label to verify nutritional information for the actual product you have received.