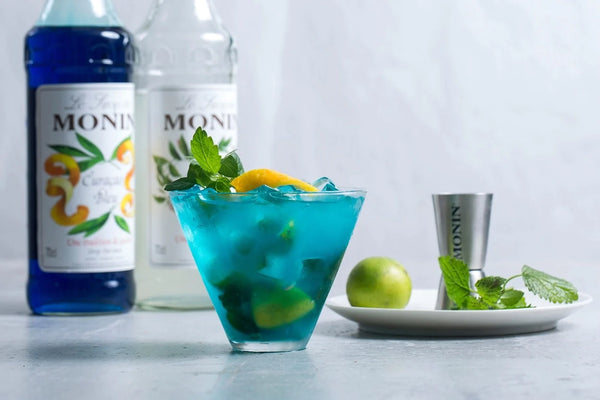 Monin® - Blue Curacao Syrup 1L
Inspired by the namesake liqueur, our Blue Curacao Syrup evokes the colour of tropical blue skies on the island of Curacao. Its mild orange flavour makes it a key ingredient in island concoctions best suited for lounging in a hammock.
Paper Umbrellas Optional
Monin Blue Curacao Syrup brings blue skies to tropical cocktails, mocktails, lemonades and sodas.
Ingredient and nutritional information are updated continually and online information may differ from the actual product received. Although Monin strives to keep everything as up-to-date as possible, always check the physical label to verify nutritional information for the actual product you have received.