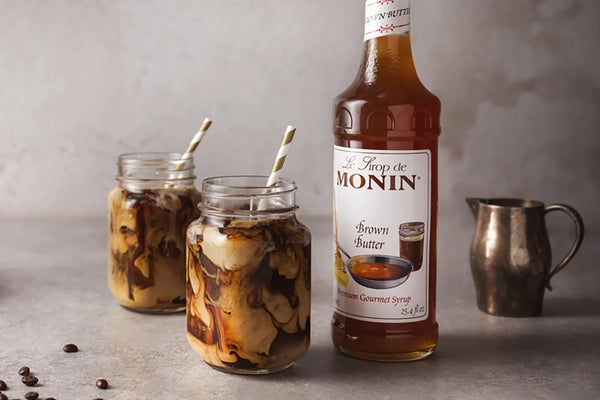 Monin® - Brown Butter Syrup 1L
Brown butter is the ultimate flavour enhancer, delivering rich nutty taste and aroma. Combining Monin Brown Butter Syrup with your favourite coffee flavors such as caramel, hazelnut or vanilla will take your specialty coffee beverages to the next level. Use our natural Brown Butter Syrup to add deep, toasted notes and increase the overall depth of flavour in lattes, cocoas, cocktails, milkshakes and more.
You Butter Believe It
Monin Brown Butter Syrup adds buttery-smooth flavour and rich, nutty aroma to lattes, iced coffees, milkshakes, specialty cocktails, culinary creations and more.
Ingredient and nutritional information are updated continually and online information may differ from the actual product received. Although Monin strives to keep everything as up-to-date as possible, always check the physical label to verify nutritional information for the actual product you have received.