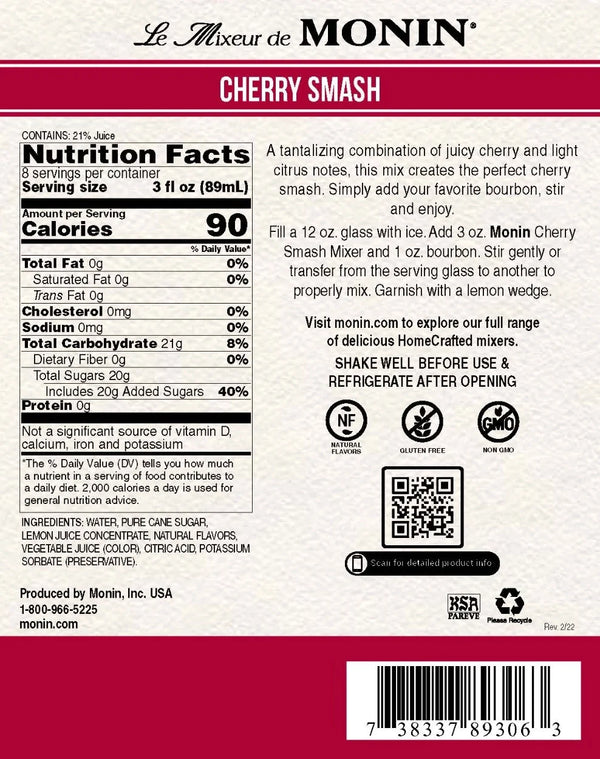 Monin® - Cherry Smash Mixer Syrup 750ml
It's no secret that bourbon and cherries make a great pair, and this tantalizing combination of juicy cherry and light citrus notes will complement any bourbon of your choice. This premium, ready-to-use cocktail mix consistently delivers an authentic craft cocktail experience for you and your guests – no muddler required.
Just Add Bourbon
Made with natural flavors and real fruit juices, Monin HomeCrafted Cherry Smash Cocktail Mixer is perfect for any occasion that calls for a top-shelf cocktail. Simply fill a 12-oz. glass with ice, add 3 oz. HomeCrafted Cherry Smash Cocktail Mixer and 1 oz. bourbon, and stir gently or transfer from the serving glass to another to properly mix. Garnish with a lemon wedge and enjoy!
Ingredient and nutritional information are updated continually and online information may differ from the actual product received. Although Monin strives to keep everything as up-to-date as possible, always check the physical label to verify nutritional information for the actual product you have received.