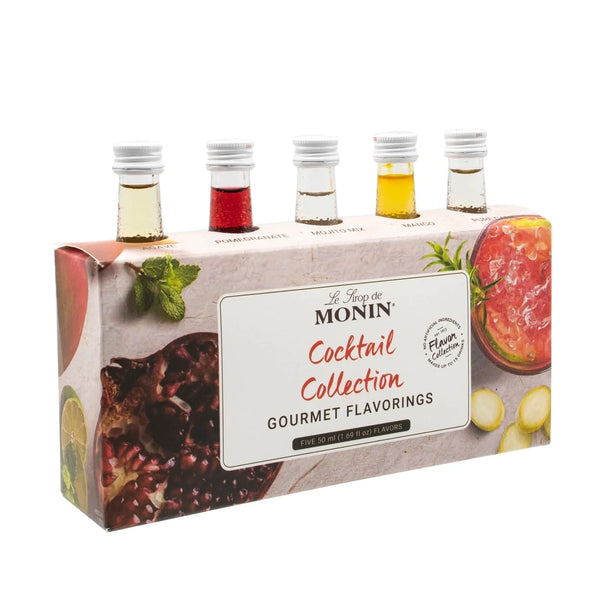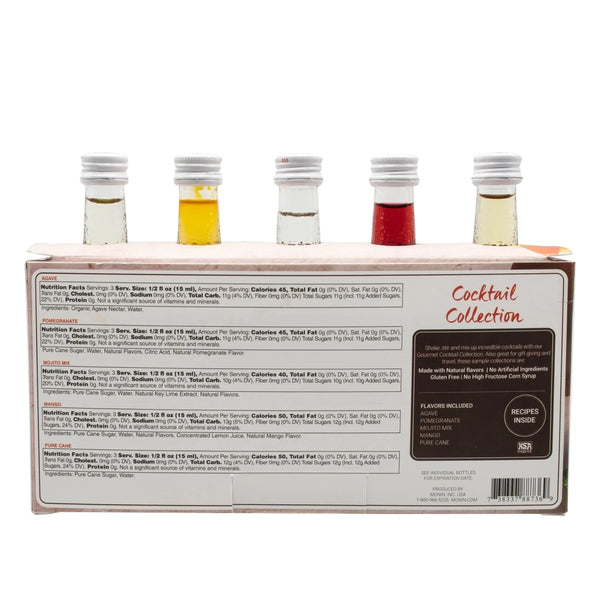 Monin® - Cocktail Sampler Syrup Pack 5 x 50ml
Shake, stir and Mix up incredible cocktails with the premier sample set of classic happy hour flavors. Made with natural flavors, each syrup in this 5 pack collection can be easily added as the perfect complement to your favorite drink. 
Pomegranate
Mojito
Agave Nectar
Mango
Pure Cane
Flavors Included (each bottle is 1.7 fl. oz.)
Ingredient and nutritional information are updated continually and online information may differ from the actual product received. Although Monin strives to keep everything as up-to-date as possible, always check the physical label to verify nutritional information for the actual product you have received.