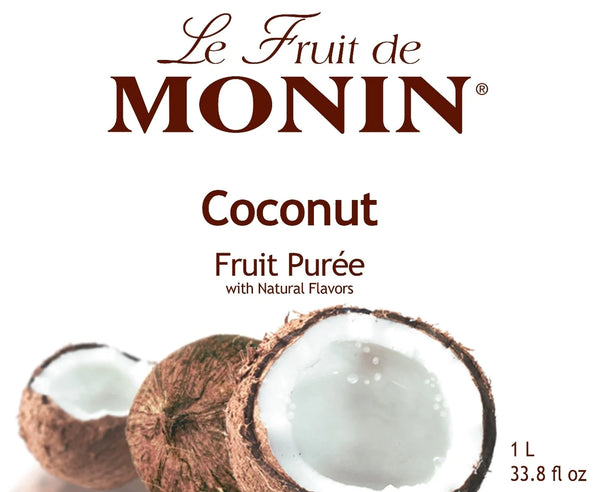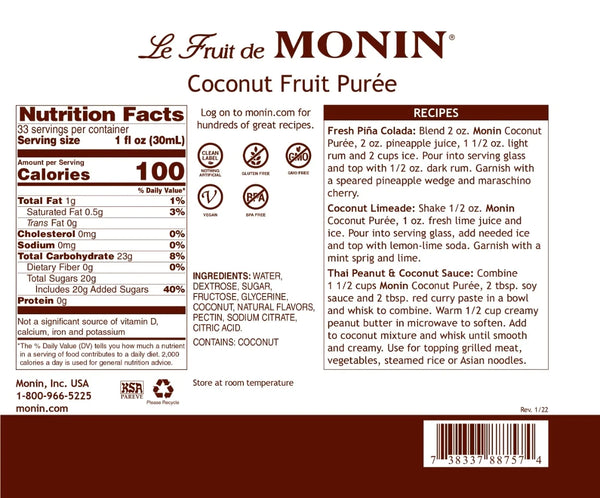 Monin® - Coconut Fruit Puree 1L
The tropical flavor of rich, creamy coconut makes it hard not to wish your toes were somewhere in the sand. Take a staycation instead and use our Coconut Purée to add lightly sweetened authentic coconut taste and texture to smoothies, milkshakes, or cocktails, until you can actually make it to the beach.
Coco-Nutty Concoctions
Monin Coconut Purée brings the rich, creamy flavor and texture of real coconut to smoothies, milkshakes, cocktails and more.
Ingredient and nutritional information are updated continually and online information may differ from the actual product received. Although Monin strives to keep everything as up-to-date as possible, always check the physical label to verify nutritional information for the actual product you have received.