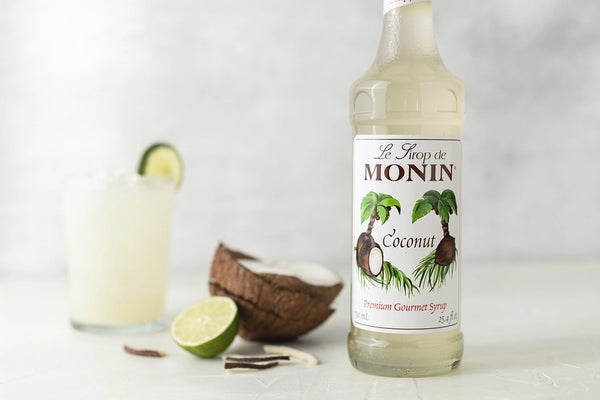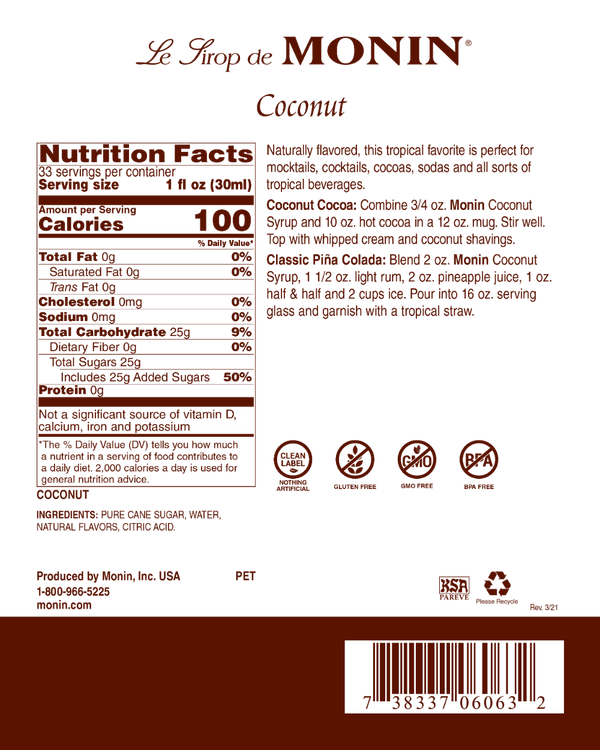 Monin® - Coconut Syrup 1L
If you like pina coladas, you'll love the authentic coconut flavour our coconut syrup brings to tropical-inspired beverages. Mix up a coco-lime shake, give dessert and coffee drinks a coconut twist, or stir up some island cocktails.
Taste The Tropics
Monin Coconut Syrup brings creamy, tropical flavour to lemonades, smoothies, shakes and cocktails.
Ingredient and nutritional information are updated continually and online information may differ from the actual product received. Although Monin strives to keep everything as up-to-date as possible, always check the physical label to verify nutritional information for the actual product you have received.