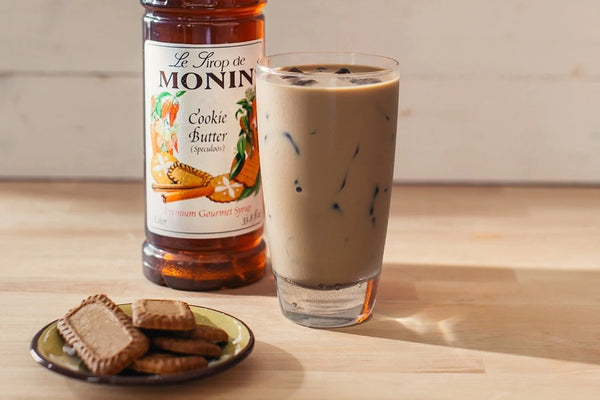 Monin® - Cookie Butter Syrup 1L
Treat yourself to the rich flavour of fresh baked cookie and warm spices. Our Cookie Butter Syrup blends notes of creamy caramel and spice into the perfect batch of speculoos cookie flavour making for incredible coffees, dessert drinks or cocktails.
Speculoos Spectacular
Monin Cookie Butter Syrup adds delectable, creamy cookie flavour to coffees, lattes, mochas, milkshakes and more.
Ingredient and nutritional information are updated continually and online information may differ from the actual product received. Although Monin strives to keep everything as up-to-date as possible, always check the physical label to verify nutritional information for the actual product you have received.