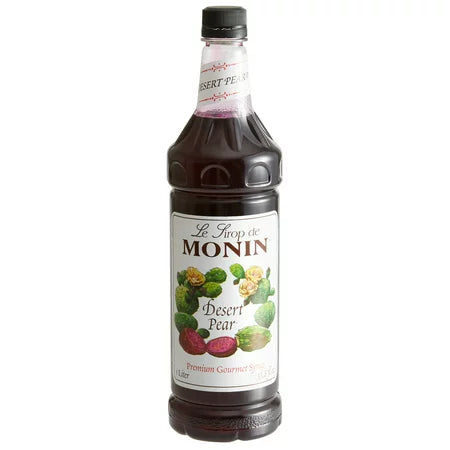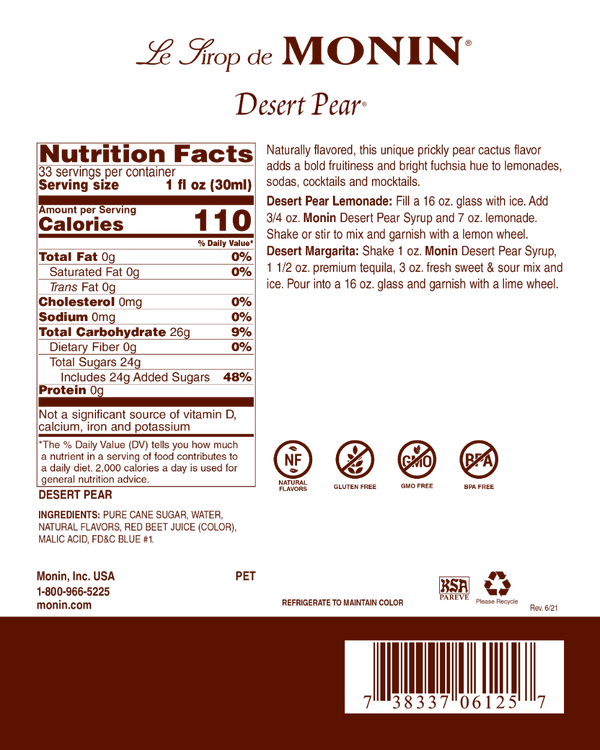 Monin® - Desert Pear Syrup 1L
The combination of sweet pear with the fruit of the prickly pear cactus creates a sweet, subtle, earthy flavour. Our Desert Pear Syrup uses this delicious blend and bright fuchsia colour to liven up lemonades, sodas and cocktails.
Add Southwestern Sweetness
Monin Desert Pear Syrup brightens iced teas, lemonades, cocktails, mocktails and sodas.
SPECIAL NOTE: REFRIGERATE AFTER OPENING TO MAINTAIN COLOUR 
Ingredient and nutritional information are updated continually and online information may differ from the actual product received. Although Monin strives to keep everything as up-to-date as possible, always check the physical label to verify nutritional information for the actual product you have received.