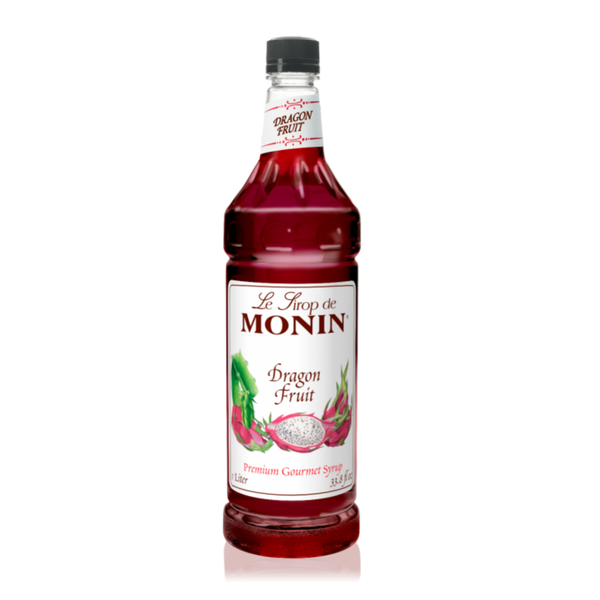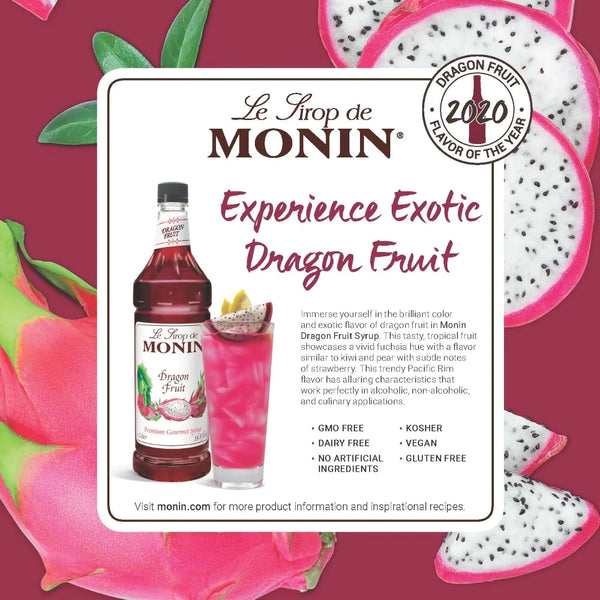 Monin® - Dragon Fruit Syrup 1L
Are you ready to experience the exotic flavour of dragon fruit? This trendy Pacific Rim fruit, also known as Pitaya, is recognized for its striking appearance and unique flavour characteristics. It tastes like a mix of kiwi and pear, with subtle strawberry notes. Our Dragon Fruit Syrup transforms lemonades, sodas, cocktails and mocktails into delicious, brightly colored creations.
Roaring Good Recipes
Monin Dragon Fruit Syrup adds a bright fuchsia hue and unique flavour to cocktails, sodas, teas and culinary creations.
Ingredient and nutritional information are updated continually and online information may differ from the actual product received. Although Monin strives to keep everything as up-to-date as possible, always check the physical label to verify nutritional information for the actual product you have received.