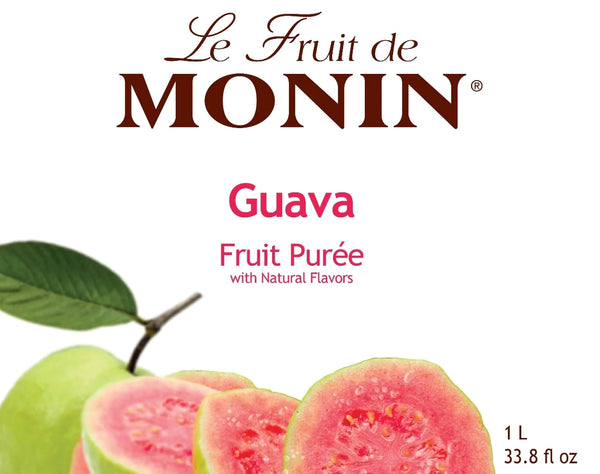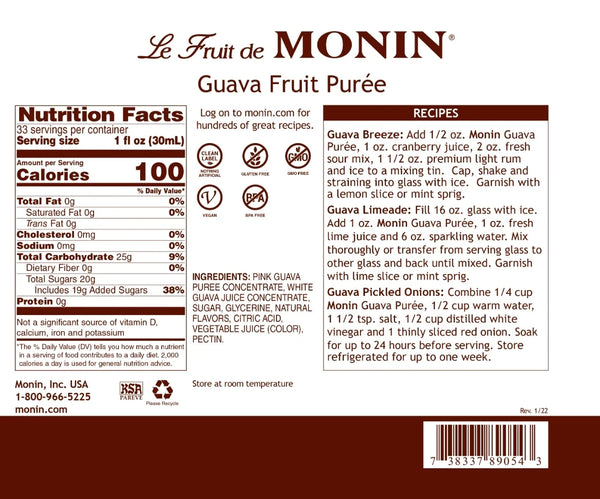 Monin® - Guava Fruit Puree 1L
Get ready for a getaway! Close your eyes and take one taste of juicy, ripe guava and you'll just about feel the island breeze on your face. We've bottled that lush, tropical flavour in our guava purée, making it perfect for crafting exotic lemonades, teas, cocktails and more.
Guava-Tate To This
Monin Guava Purée brings the natural island flavour of ripe guava to lemonades, teas, cocktails, mocktails, culinary dishes and more.
Ingredient and nutritional information are updated continually and online information may differ from the actual product received. Although Monin strives to keep everything as up-to-date as possible, always check the physical label to verify nutritional information for the actual product you have received.