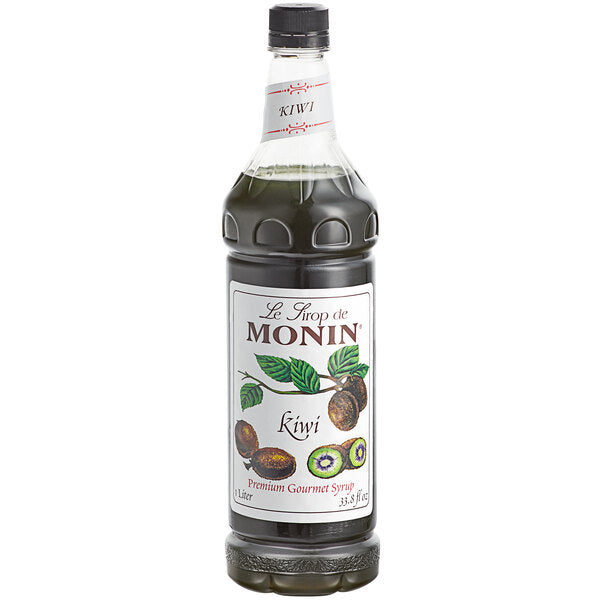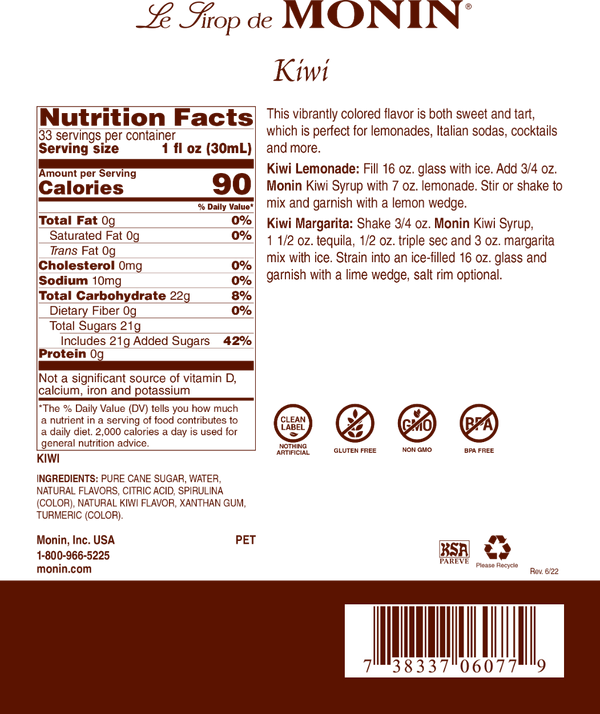 Beneath its fuzzy skin, ripe kiwis hide uniquely juicy and refreshing flavour. Mild, mellow and pleasant, our Kiwi Syrup pairs well with other fruit flavours, making it perfect for punches, fruity cocktails, sodas and more.
Countless Kiwi Combinations
Monin Kiwi Syrup brings refreshing kiwi juiciness to fruit punches, cocktails, smoothies, sodas and lemonades.
Ingredient and nutritional information are updated continually and online information may differ from the actual product received. Although Monin strives to keep everything as up-to-date as possible, always check the physical label to verify nutritional information for the actual product you have received.