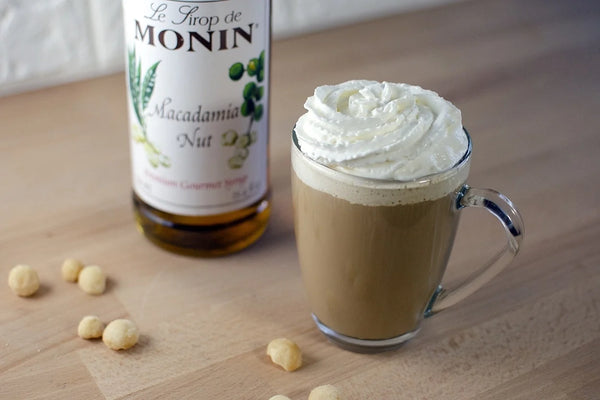 Monin® - Macadamia Nut Syrup 750ml
Bursting with rich taste, minus the crunch, our Macadamia Nut Syrup is a favourite for its buttery, nutty flavour. Add a little (or a lot) to your morning latte, cappuccino, or hot cocoa.
Crack Open Authentic Flavour 
Monin Macadamia Nut Syrup brings rich, nutty flavour to lattes, cappuccinos, iced coffees and dessert beverages.
Ingredient and nutritional information are updated continually and online information may differ from the actual product received. Although Monin strives to keep everything as up-to-date as possible, always check the physical label to verify nutritional information for the actual product you have received.