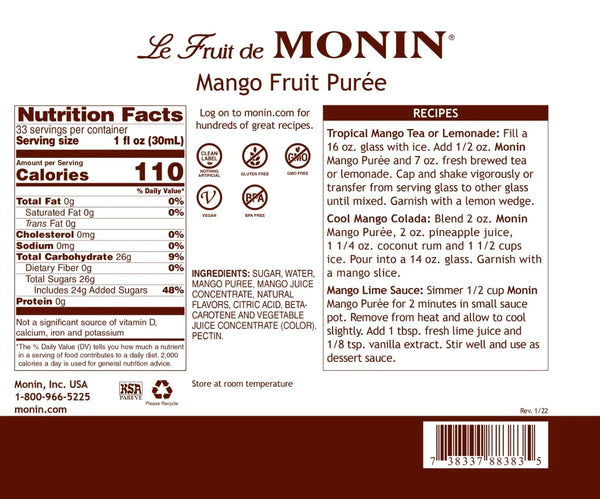 Monin® - Mango Fruit Puree 1L
Tropical, sweet and incredibly delicious; thank goodness mangos grow on trees. Branch out and enjoy a whole new level of succulent, authentic mango flavour when you add our Mango Fruit Purée to teas, lemonades, smoothies, or cocktails.
Make It Mango-Licious
Monin Mango Fruit Purée brings tropical ripe mango flavour and velvety texture to teas, lemonades, smoothies, cocktails and more.
Ingredient and nutritional information are updated continually and online information may differ from the actual product received. Although Monin strives to keep everything as up-to-date as possible, always check the physical label to verify nutritional information for the actual product you have received.