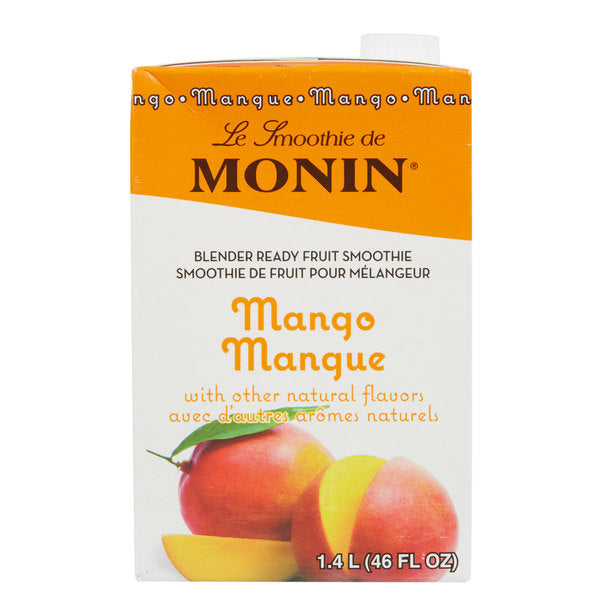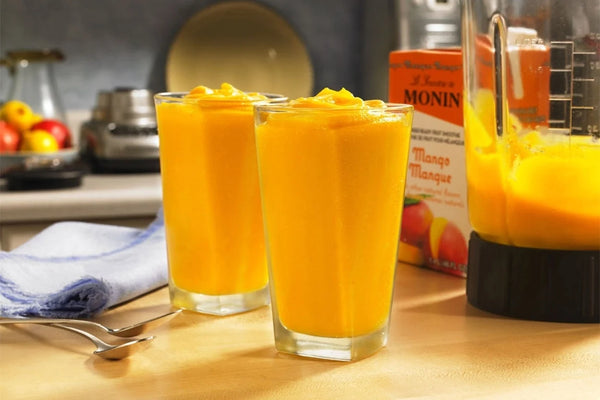 Monin® - Mango Fruit Smoothie Mix 1.4L
Juicy, Fresh and fruity - the mango is the epitome of tropical fruits. The luscious flavour of this 'apple of the tropics' is cool and refreshing and our Mango Fruit Smoothie mix makes for the tastiest ripe mango blend.
Add. Blend. Enjoy
Monin Mango Fruit Smoothie Mix is the easiest option for making a delicious frozen drink in minutes. Experience the authentic juicy taste in your smoothies, cocktails, milkshakes and frappes.
Ingredient and nutritional information are updated continually and online information may differ from the actual product received. Although Monin strives to keep everything as up-to-date as possible, always check the physical label to verify nutritional information for the actual product you have received.