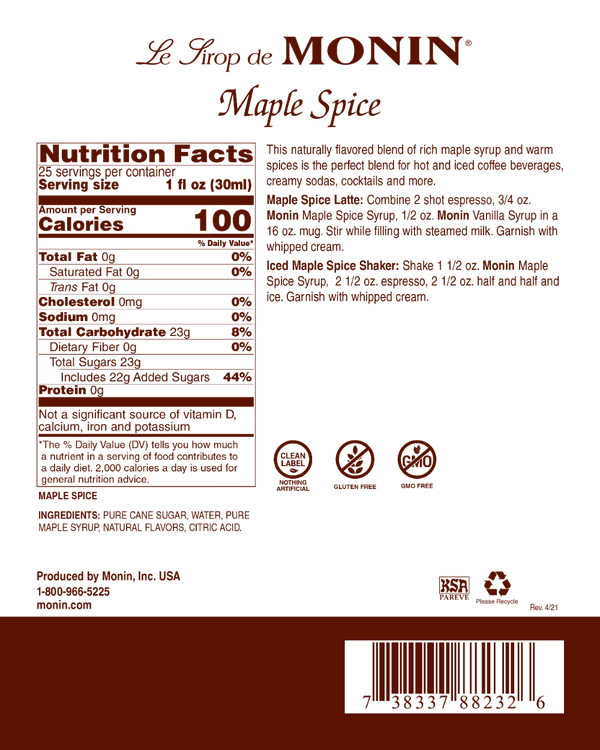 Monin® - Maple Spice Syrup 750ml
The warmth of maple syrup and hints of ginger spice in any of your favourite beverages. Our Maple Spice Syrup brings aromatic breakfast sweetness to lattes, cappuccinos, baked treats and craft cocktails.
Sticky, Spiced Sweetness
Monin Maple Spice takes any cocktail, latte, mocha, or iced coffee drink to greater heights.
Ingredient and nutritional information are updated continually and online information may differ from the actual product received. Although Monin strives to keep everything as up-to-date as possible, always check the physical label to verify nutritional information for the actual product you have received.