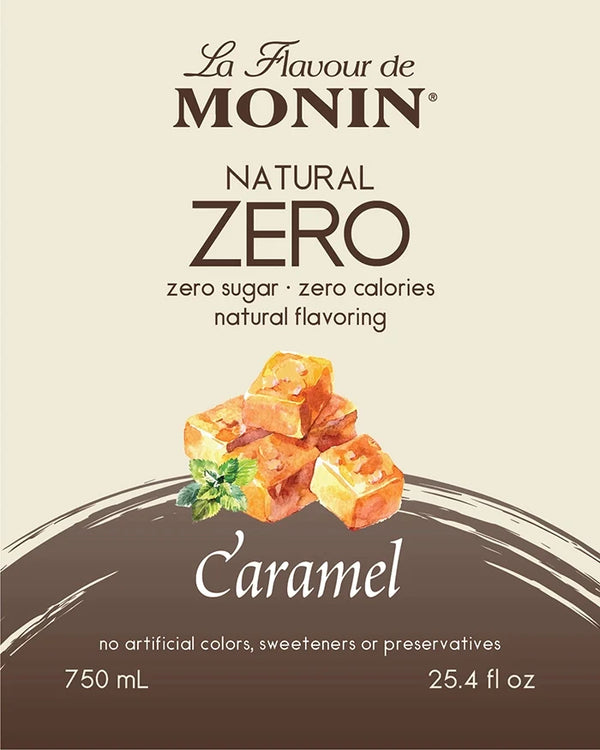 Monin® - Natural Zero Caramel Syrup 750ml
Unwrap rich and creamy caramel that is worth indulging in. This Natural Zero Caramel Syrup promises lightly toasted and buttery sweet flavour, perfect for your favourite specialty coffee drink. Do not hold back when you use this dream of a flavour. Zero Caramel means Zero sugar, calories or artificial ingredients.
Sweet Caramel Of Mine
Monin Natural Zero Caramel, made with no artificial ingredients, is perfect for crafting naturally delicious sugar-free hot and iced coffees, lattes, steamers and more.
Ingredient and nutritional information are updated continually and online information may differ from the actual product received. Although Monin strives to keep everything as up-to-date as possible, always check the physical label to verify nutritional information for the actual product you have received.