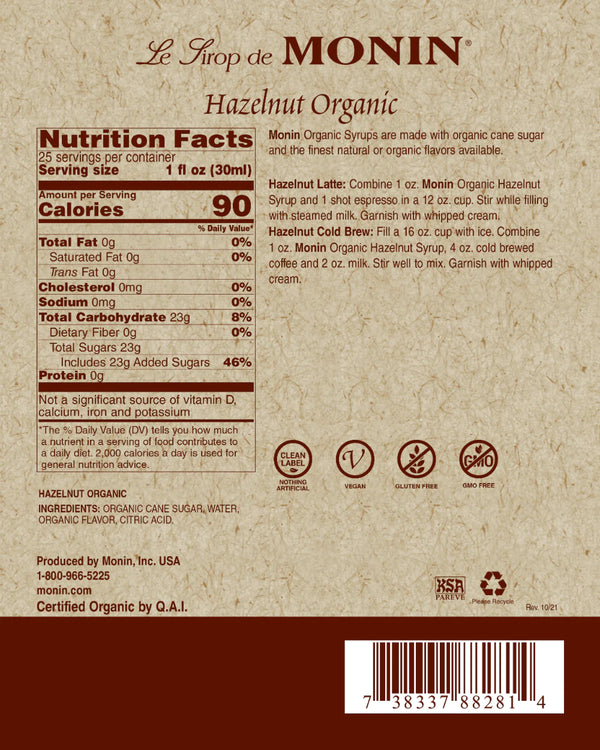 Monin® - Organic Hazelnut Syrup 750ml
The perfect pairing for coffees and chocolates, the nutty taste of caramelized hazelnut is a culinary mainstay. Our Organic Hazelnut Syrup, made with organically grown pure cane sugar and the finest natural/organic flavours with no additives or preservatives, perfects a wide range of beverages, from mochas and lattes to smoothies, shakes and cocktails.
Naturally Nutty Perfection
Monin Organic Hazelnut Syrup adds rich, nutty goodness to lattes, mochas, smoothies, shakes and cocktails.
Ingredient and nutritional information are updated continually and online information may differ from the actual product received. Although Monin strives to keep everything as up-to-date as possible, always check the physical label to verify nutritional information for the actual product you have received.