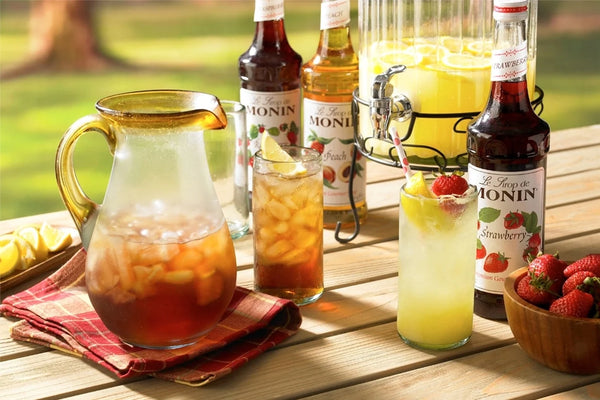 Once the favoured fruit of Chinese emperors, the peach has come a long way to become a staple in many beverages and food.. Our Peach Syrup promises to bring the rich flavour of its history and authentic juicy flavour to every tea, cocktail and mocktail.
Pour In Some Peach
Monin Peach Syrup is a perfect ingredient for many desserts, teas, cocktails, margaritas and shakes.
Ingredient and nutritional information are updated continually and online information may differ from the actual product received. Although Monin strives to keep everything as up-to-date as possible, always check the physical label to verify nutritional information for the actual product you have received.