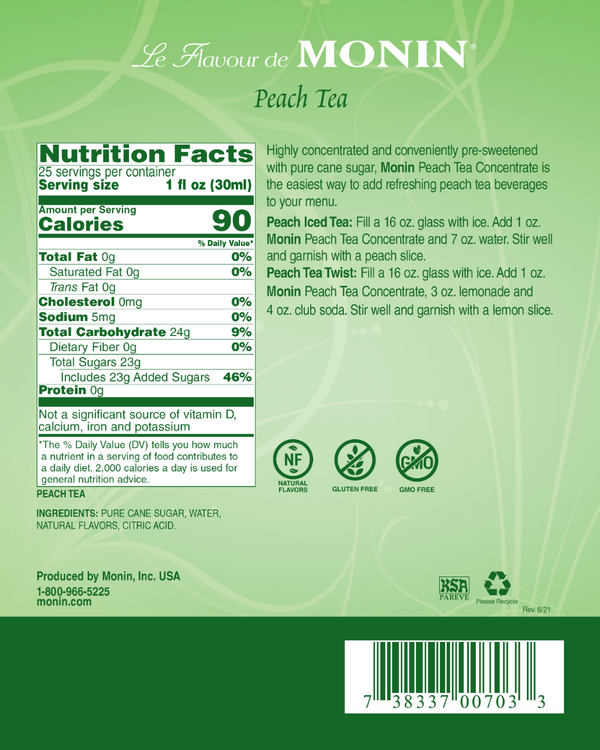 Monin® - Peach Tea Concentrate Syrup 750ml
Juicy, ripened peaches and lightly sweetened iced tea go hand in hand during summertime. Highly concentrated and conveniently pre-sweetened with pure cane sugar, our Peach Tea Concentrate is the easiest way to create refreshing peach tea beverages any time.
Peach Par-Tea Time
Monin Peach Tea Concentrate is the perfect way to create delicious, well balanced peach iced tea beverages- just add water and serve iced.
Quickly and easily make popular iced tea drinks with this Monin peach tea 7:1 concentrate!
Ingredient and nutritional information are updated continually and online information may differ from the actual product received. Although Monin strives to keep everything as up-to-date as possible, always check the physical label to verify nutritional information for the actual product you have received.