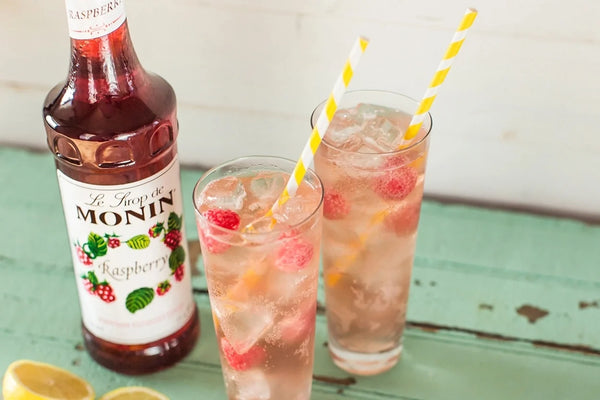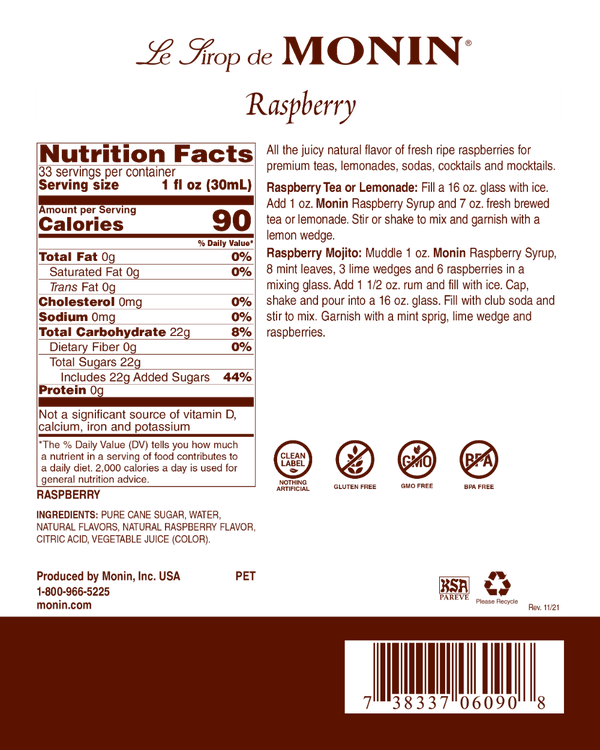 Monin® - Raspberry Syrup 1L
The succulent, mouthwatering taste of raspberries lingers somewhere between sweet and tart. The balanced, ripe flavour of our Raspberry Syrup makes it a delicious addition to cocktails, sodas and coffee drinks.
Raise A Raspberry Toast
Monin Raspberry Syrup brings a burst a flavour to iced teas, specialty cocktails, mocktails or frozen beverages.
Ingredient and nutritional information are updated continually and online information may differ from the actual product received. Although Monin strives to keep everything as up-to-date as possible, always check the physical label to verify nutritional information for the actual product you have received.