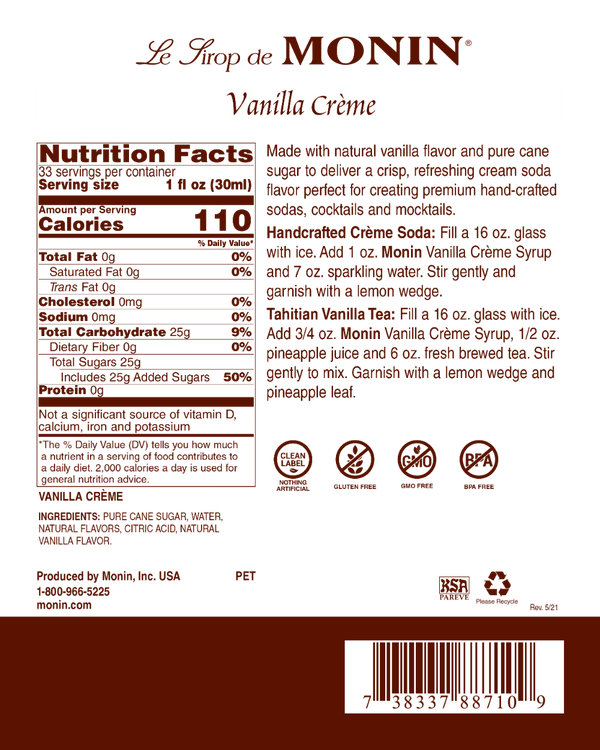 Monin® - Vanilla Creme Syrup 1L
The aroma and flavour of a nostalgic cream soda comes through in our Vanilla Crème Syrup. With rich, creamy vanilla overtures and subtle, crisp lemon notes it's perfect for making the classic hand-crafted soda or for creating exciting cocktails and more.
The Crème Of The Crop
Monin Vanilla Crème Syrup mixes perfectly in sodas, cocktails, smoothies, shakes and lemonades.
Ingredient and nutritional information are updated continually and online information may differ from the actual product received. Although Monin strives to keep everything as up-to-date as possible, always check the physical label to verify nutritional information for the actual product you have received.