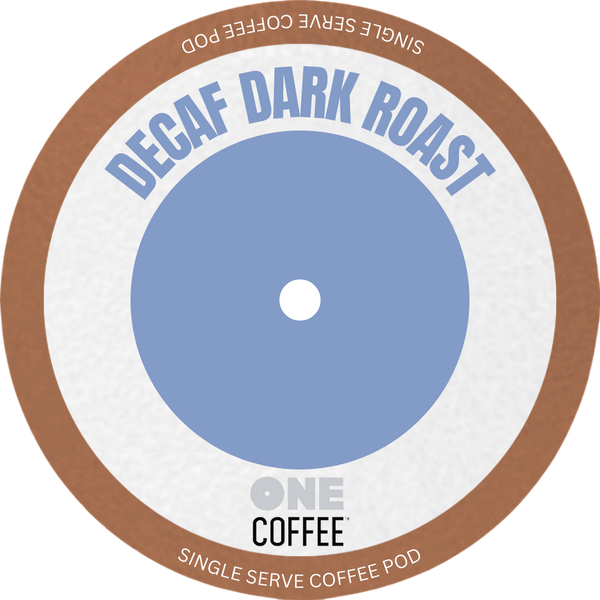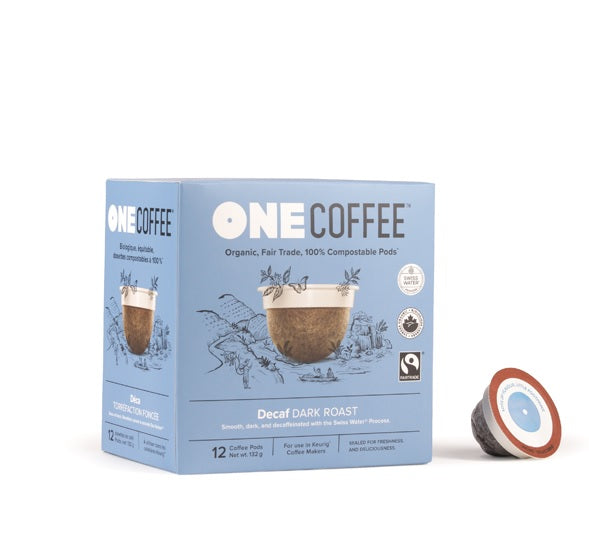 One Coffee - Decaf Dark Roast 18 Pack
This coffee is gently decaffeinated using a 100% chemical free water process. Its toasty dark flavour and low acidic profile intrigue the senses, leaving a surprisingly smooth mouthfeel.
Decaf Dark Roast Coffee
18 Single Serve Wrapped Pods Per Box.
Swiss Water Process®, Fair Trade Certified™, Organic Certified.
Ingredients: Arabica Beans.
NOTE: PICTURE OF THIS PRODUCT DOES NOT MATCH PRODUCT DESCRIPTION
Keurig® 2.0 compatible
"Keurig"® & "K-Cup"® are registered trademarks of Keurig Incorporated. Coffee Stiles is neither affiliated with, nor approved by, Keurig Incorporated.