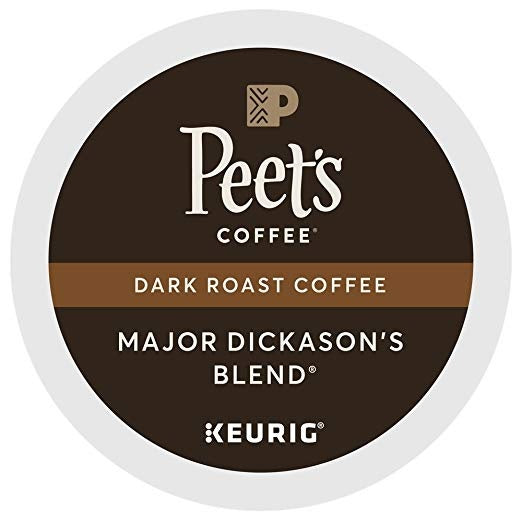 Peet's Coffee - Major Dickason's 10 Pack
Rich, complex, multi-layered; like a relationship with an old friend.
10 Single Serve Capsules Per Box.
Ingredients: Arabica Beans.
*Imported Item Subject to Availability.
Keurig® 2.0 compatible
"Keurig"® & "K-Cup"® are registered trademarks of Keurig Incorporated. Coffee Stiles is neither affiliated with, nor approved by, Keurig Incorporated.