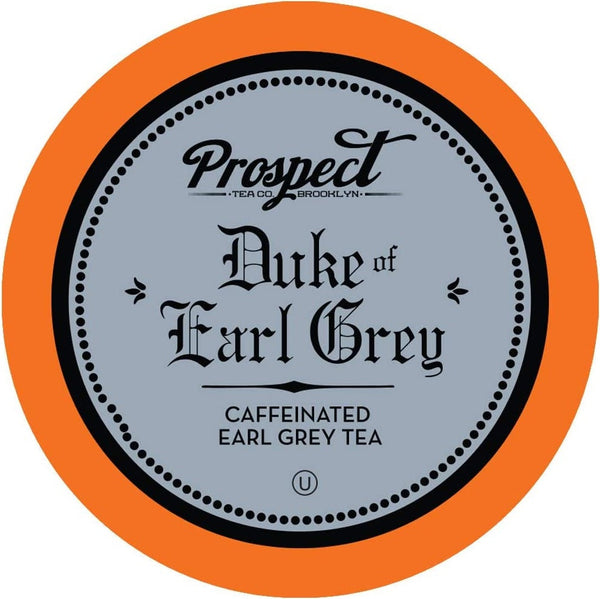 Prospect Tea - Duke of Earl Grey 40 Pack
Duke, Duke, Duke. Duke of Earl Grey tea is so good you'll want to sing about it! Lord Grey was a British Prime minister in the 1830's, and in accordance with Grey family tradition, Earl Grey tea was specially blended by a Chinese public official while in Great Britain. The water at Northumberland, the family's estate, contained high levels of lime, and extract from the bergamot orange was used to make the tea more palatable. The resulting flavor combination of stately black tea and effervescent bergamot citrus deserves a tip of the hat. Jolly good! Prospect Tea's Duke of Earl Grey is a bold, dark tea brightened with a soothing citrus sparkle. Contains caffeine for the perfect 3 p.m. need-a-second-wind, pick-me-up.
Black Tea
40 Single Serve Capsules Per Box.
Ingredients: Black Tea and Bergamot Citrus.
Keurig® 2.0 compatible
"Keurig"® & "K-Cup"® are registered trademarks of Keurig Incorporated. Coffee Stiles is neither affiliated with, nor approved by, Keurig Incorporated.