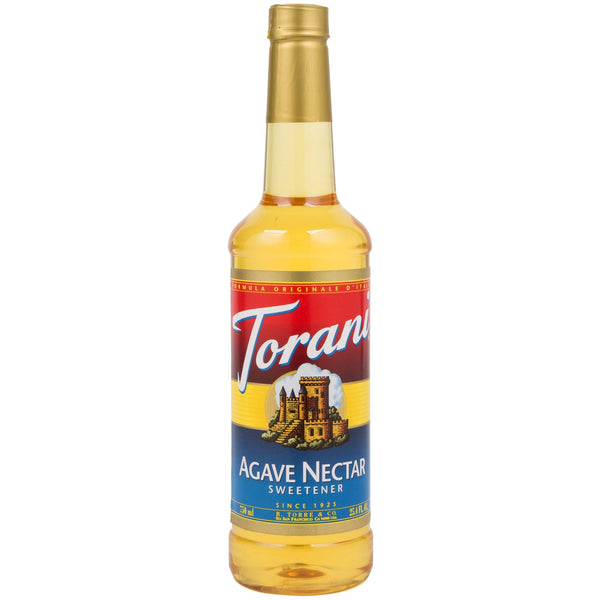 Torani - Agave Nectar 750ml
When it comes to sweeteners, this Torani Agave Nectar syrup has a certain appeal that no other has! From the tropical blue agave plant native to Southern Mexico, agave nectar is known for its delicate sweetness with a small hint of caramel flavor. Agave nectar is sometimes called honey water and is often used as a honey or sugar substitute in many recipes. It is slightly sweeter than honey and cane sugar, but it has a mild, clean taste and quick-dissolving properties that mix well with coffees, teas, lemonades, and more. Though you're sure to make each drink a little bit sweeter, this syrup enhances rather than overpowers the original flavor of your favorite beverages, giving them just the right amount of sweetness!
INGREDIENTS: ORGANIC AGAVE SYRUP, WATER, CITRIC ACID, SODIUM BENZOATE (TO PRESERVE FRESHNESS), POTASSIUM SORBATE (TO PRESERVE FRESHNESS). 
The nutrition information contained here is based on our current data. Because data may change from time to time, this information may not always be identical to the nutritional label information of products on shelf or purchased online.