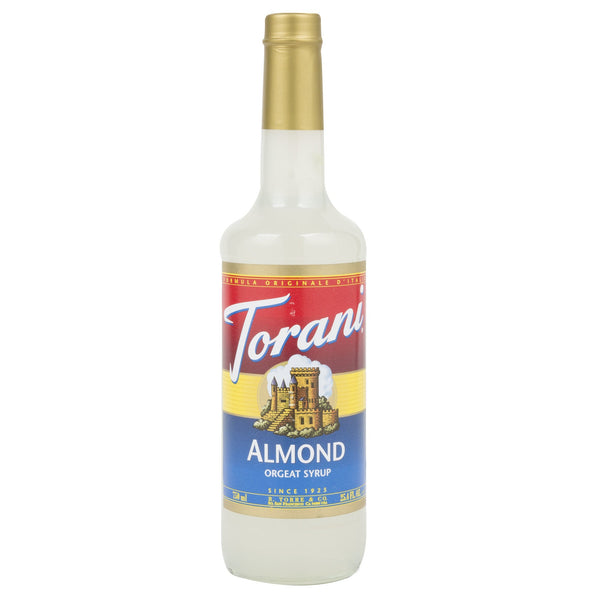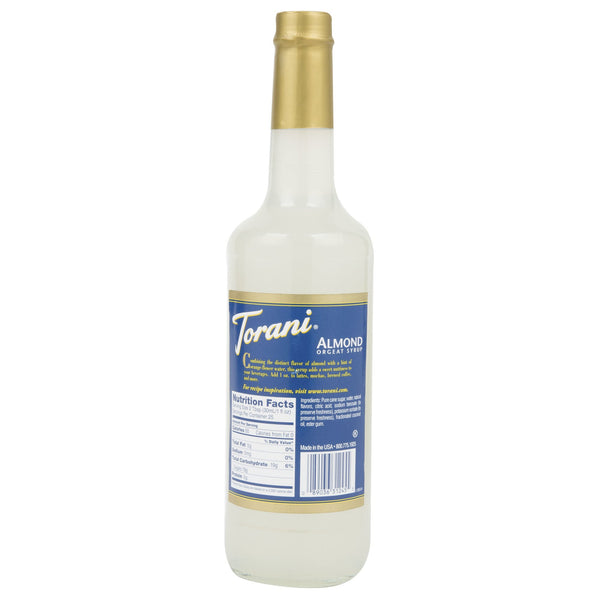 Torani Almond Syrup will complement your beverages without overpowering them or being too sweet. It is specially formulated to resist curdling in milk and to hold up well under heat, making it the perfect choice for espresso-based drinks, brewed coffee or tea, and more. Use it for frappes, iced coffees, smoothies, and even baking! Add the sweet yet nutty flavor of wholesome almonds to anything you make with the convenience of this almond coffee flavoring syrup.
INGREDIENTS: PURE CANE SUGAR, WATER, NATURAL FLAVOURS, CITRIC ACID, SODIUM BENZOATE (TO PRESERVE FRESHNESS), POTASSIUM SORBATE (TO PRESERVE FRESHNESS). FRACTIONATED COCONUT OIL, ESTER GUM.
CONTAINS COCONUT
The nutrition information contained here is based on our current data. Because data may change from time to time, this information may not always be identical to the nutritional label information of products on shelf or purchased online.