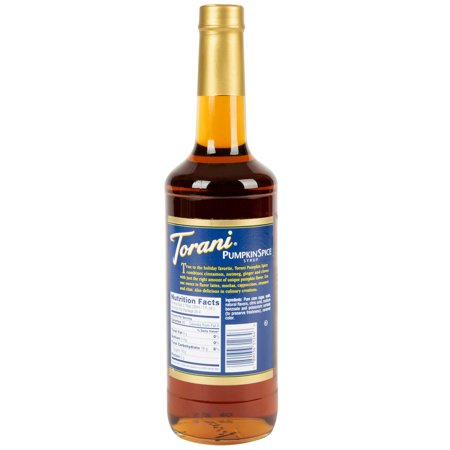 Torani - Pumpkin Spice 750ml
There's a reason it's a holiday favorite. Cinnamon, nutmeg, ginger, and cloves swim together in a robust pumpkin-flavored syrup. The warmth of the holidays comes through in whatever you make: mochas, lattes, cappuccinos or steamers.
INGREDIENTS: PURE CANE SUGAR, WATER, NATURAL FLAVORS, CITRIC ACID, SODIUM BENZOATE AND POTASSIUM SORBATE (TO PRESERVE FRESHNESS), CARAMEL COLOR.  
The nutrition information contained here is based on our current data. Because data may change from time to time, this information may not always be identical to the nutritional label information of products on shelf or purchased online.