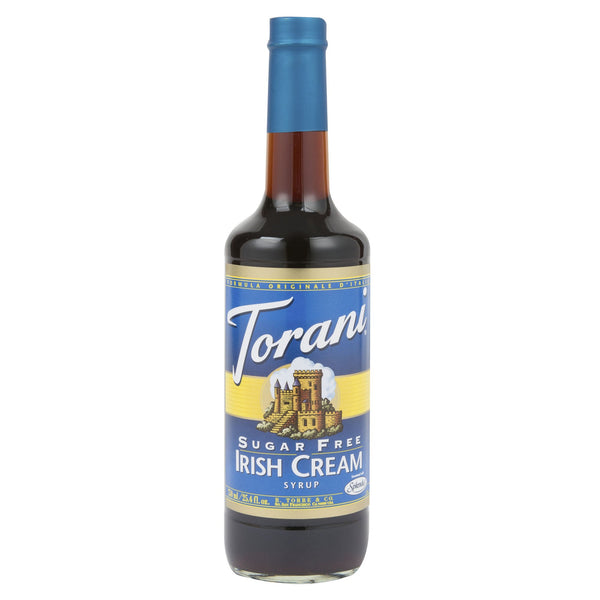 Torani Sugar Free - Irish Cream 750ml
The only thing this syrup is lacking is the sugar. This syrup delivers sweetness while keeping it calorie-free. So you still get that smooth, creamy coffee, vanilla-kissed taste.
INGREDIENTS: WATER, NATURAL FLAVORS, CARAMEL COLOR, ACESULFAME POTASSIUM, CITRIC ACID, SODIUM BENZOATE (TO PRESERVE FRESHNESS), POTASSIUM SORBATE (TO PRESERVE FRESHNESS), XANTHAN GUM, SUCRALOSE. 

The nutrition information contained here is based on our current data. Because data may change from time to time, this information may not always be identical to the nutritional label information of products on shelf or purchased online.